Manage Customers
The Gorgias customers view shows a list of all the customers that have contacted your Support Team this far. You can fill it in by running a customer import upon integrating your store, by adding new customer profiles manually, or they will simply get created automatically if the customer reaches out to your team by raising a ticket.
How it works
Take a look at where all the customers' data are kept in your Gorgias dashboard! (it takes two clicks: upper left corner next to three dots menu -> Customers). As you can see, there is a search field and you can find your customers by first name, last name or email address.

This view will show you a list of all of your imported customers, if you connected your store and ran the import.
Setup instructions
Create a new customer
In the screenshot above, there is a blue box in the upper right corner for adding customers. Once you open it, it looks like previewed below. When all the required fields are properly filled in, changes should be saved and the new customer is added.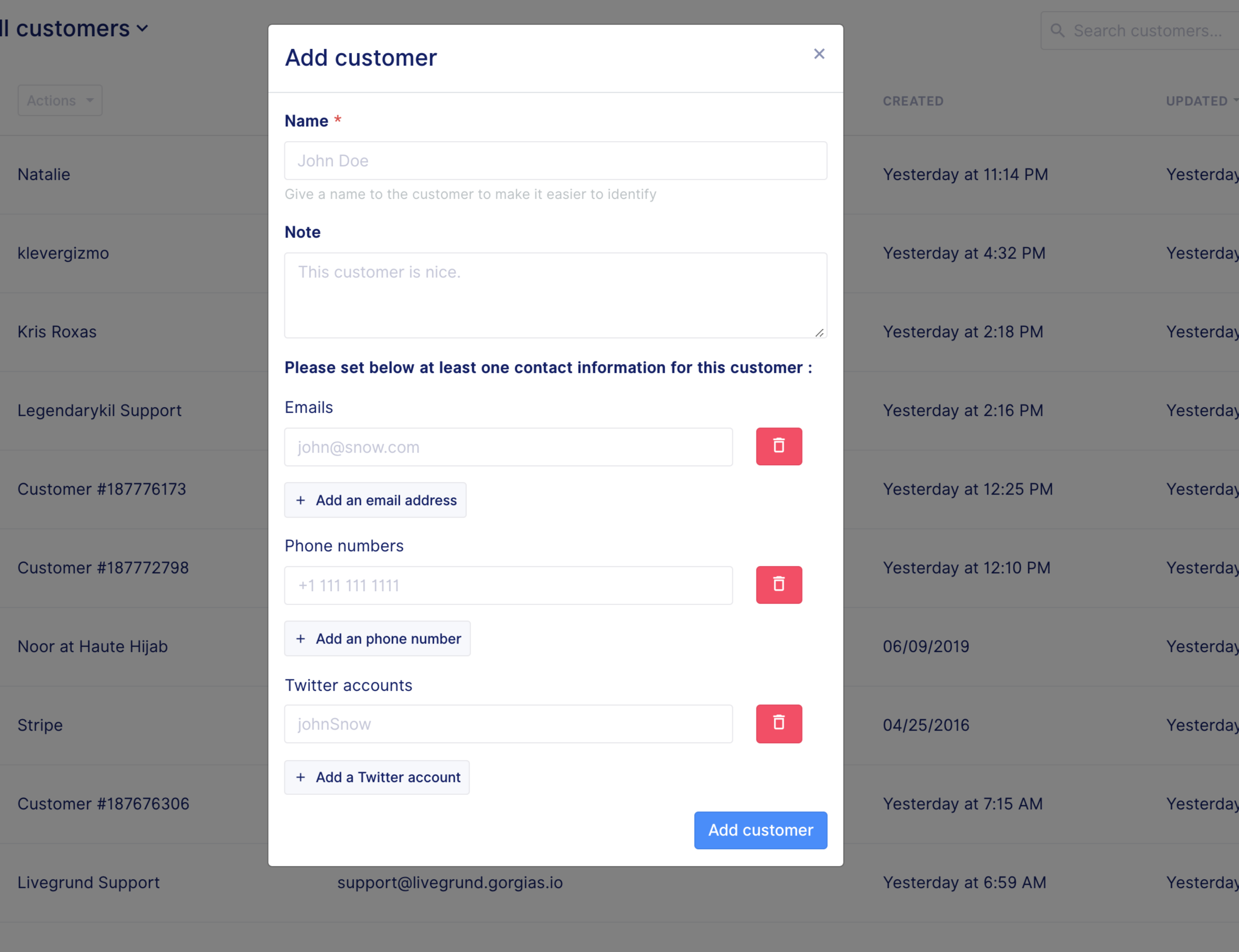 If you want to skip some of these contact details or they are simply not available, you should simply click on the red box and it will be displayed that there is, for example, no phone number for that customer.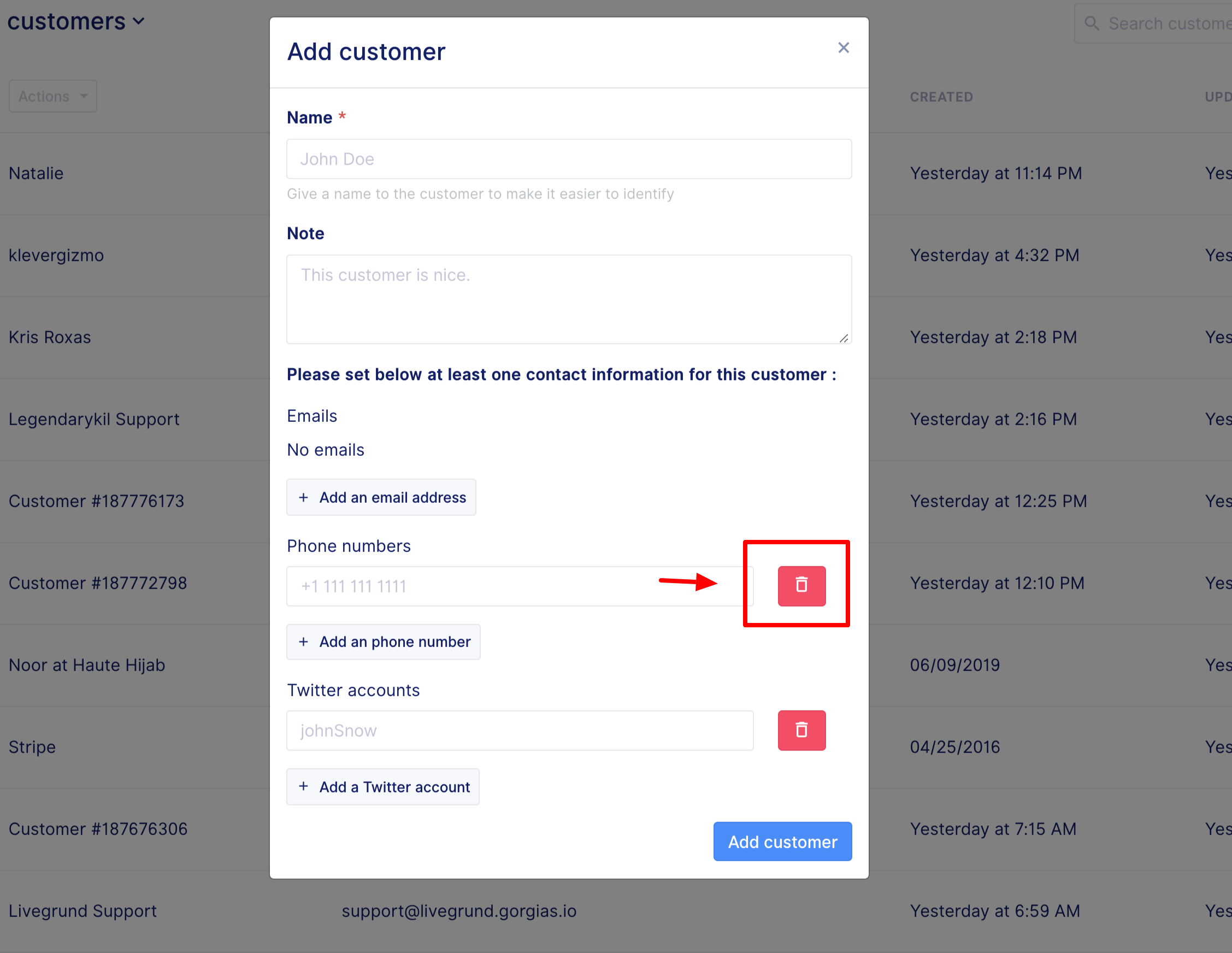 Edit a customer
Open the Customers' list (first screenshot), find the customer you want to edit, left-click, and choose the option to edit the customer.

Please bear in mind that updating information in Shopify Customer profile (changing the name, adding a phone number, or an email address) will sync with Gorgias and information will be updated. However, the sync works only one way, meaning that if you make changes in Gorgias Customer profile it will not be reflected in Shopify.
Removing customer phone number or email address in Shopify will not automatically remove it from Gorgias.
Delete a customer
Open the Customers' list (first screenshot), find the customer you want to edit, check the box right next to it, and click on the drop-down Actions menu to delete it.

If you create a new customer in Gorgias, that action will not create a new customer in your Shopify store.
---
What do you think? Yay or Nay?
---