Building your Gorgias integration
This article in still work in progress. If you run into any issue, please contact support@gorgias.io
You can connect any tool to Gorgias to display customer data next to support tickets.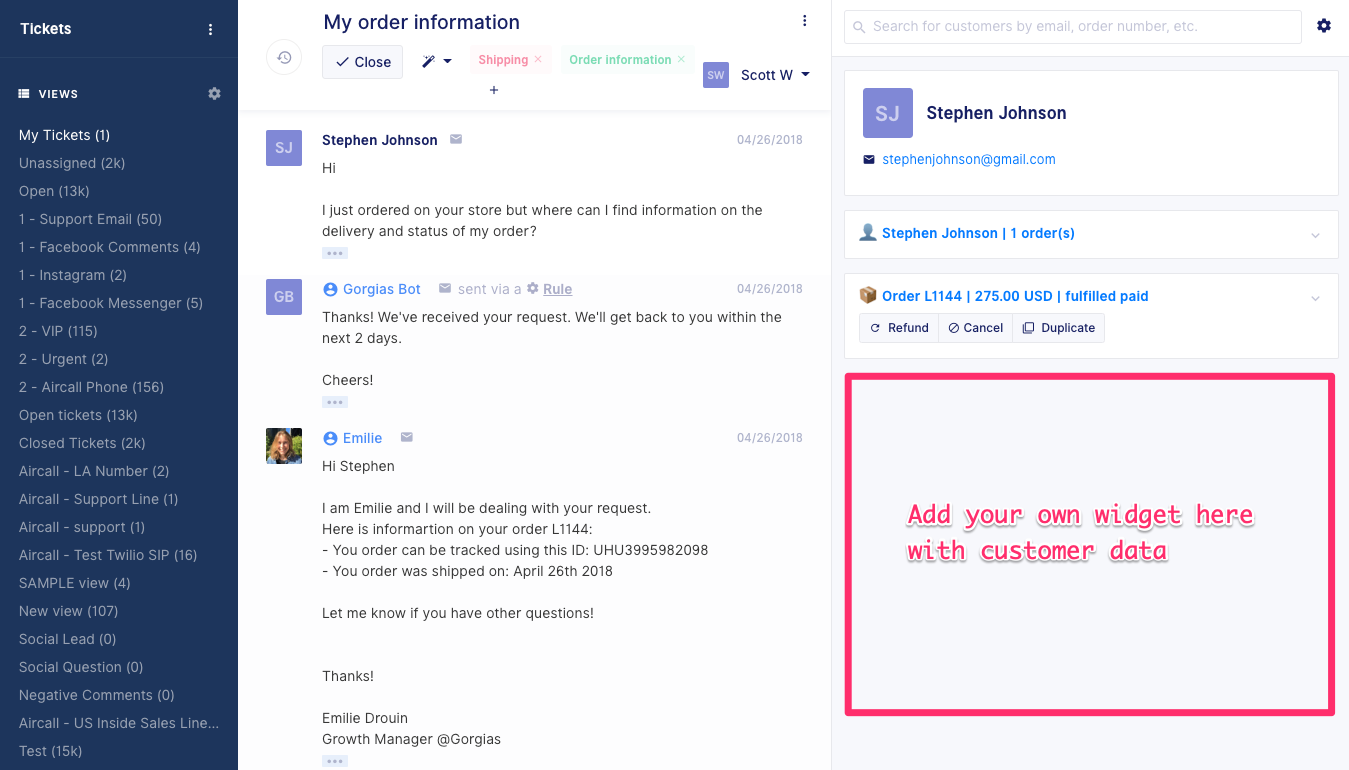 How to create your integration
Ask the merchant for their API credentials in Gorgias -> Settings -> Rest API

Push your data to the customer field of each user. Learn more on how to do this below.
Create a widget, using the end api/widget endpoint. This will make sure the data is displayed next to tickets.
How to populate the `customer` data of a user
We recommend doing this in 2 steps.
Do an initial sync of all your user data with Gorgias
Every time customer data is updated in your platform, update the associated Gorgias user
Here's how to populate customer data of a user:
Find the user's id using the api/search endpoint. Search using the email address
Update this user's customer field with your data. The data in the customer field will be available to be displayed in a widget.
Then, please email support@gorgias.io to submit your integration.
---
---