Gorgias for Developers - Deprecated and Merged with 'HTTP Integrations'
Gorgias prides itself on being a developer-friendly helpdesk.
We expose a RESTful API to make it easy for you to get, create, update and delete many objects including customers, tickets, messages and events.
To find out more about our API, please consult our docs here: https://developers.gorgias.com
Also, in the REST API (Settings -> REST API) section of the Settings in your helpdesk, you will find a button to subscribe to the developer newsletter. We highly encourage you to subscribe to it, as it contains updates about upcoming changes and breaking changes to the API, new features and integrations.
If you'd like to check our latest updates now, you can follow this link: https://updates.gorgias.com/labels/developers and subscribe from there as well.
The rate limit of the API is 2 requests per second.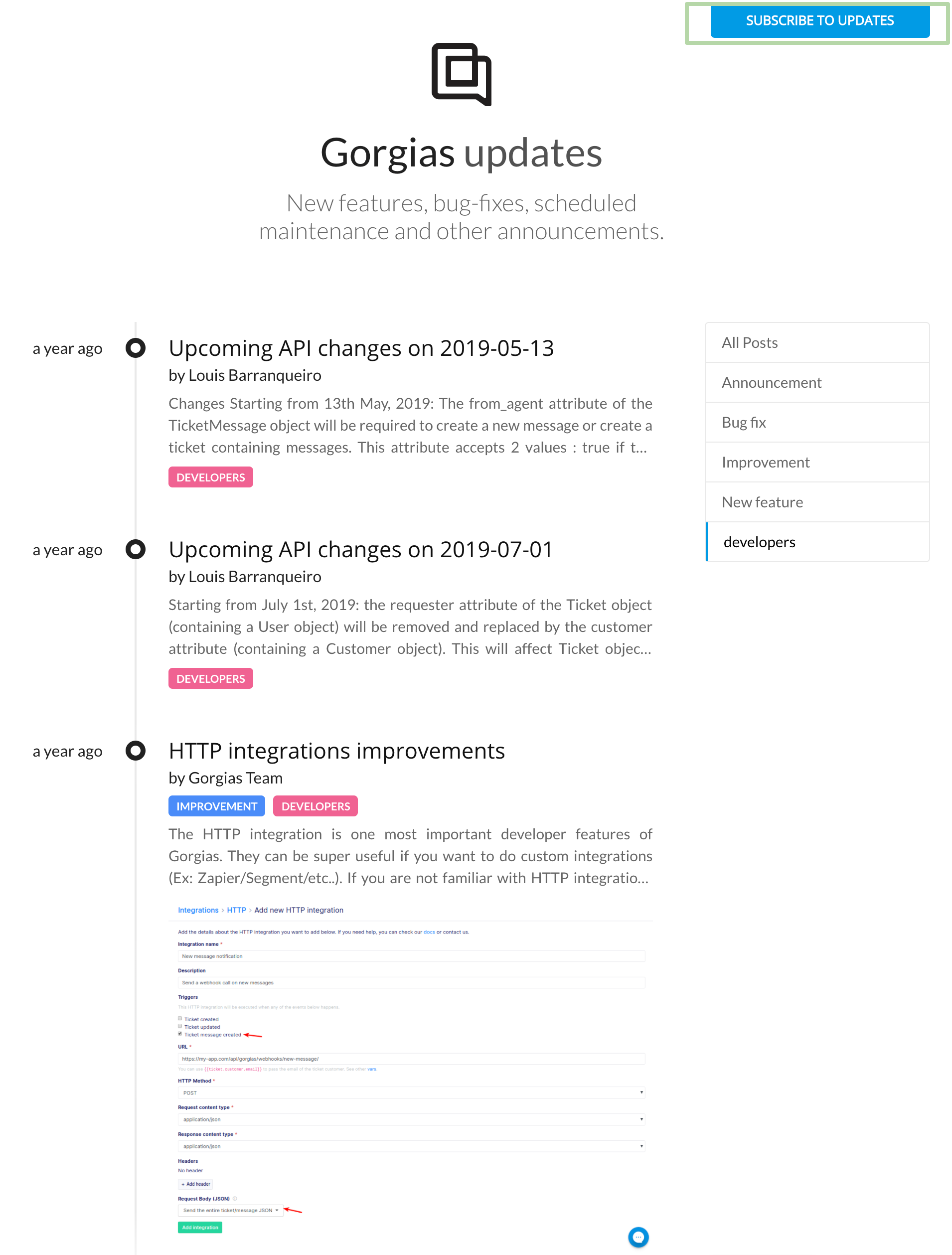 ---
What do you think? Yay or Nay?
---