Kickstarter
Kickstarter exists to help bring creative projects to life.
Integration benefits
As you launch a product on Kickstarter, you'll get customer service questions from your backers. Connect Kickstarter to Gorgias and respond to your backers' questions directly from Gorgias.
Setup instructions
To connect your Kickstarter account to Gorgias:
Go to Kickstarter
Go to the Settings page
Change your email to any email address from your Gorgias email integrations

Go back to Gorgias, and open the verification ticket you just received from Kickstarter
Click on the link to verify the email address

Create a rule to tag Kickstarter tickets
You can now respond to Kickstarter messages from Gorgias. Responses to these tickets will appear in Kickstarter!
Please note that we are pulling just the Kickstarter inbox messages, not comments. So you will be able to reply to Kickstarter messages directly from Gorgias. You will also receive notification emails regarding comments left if enabled in Kickstarted and a link to access them thru Gorgias! Check the screenshot below.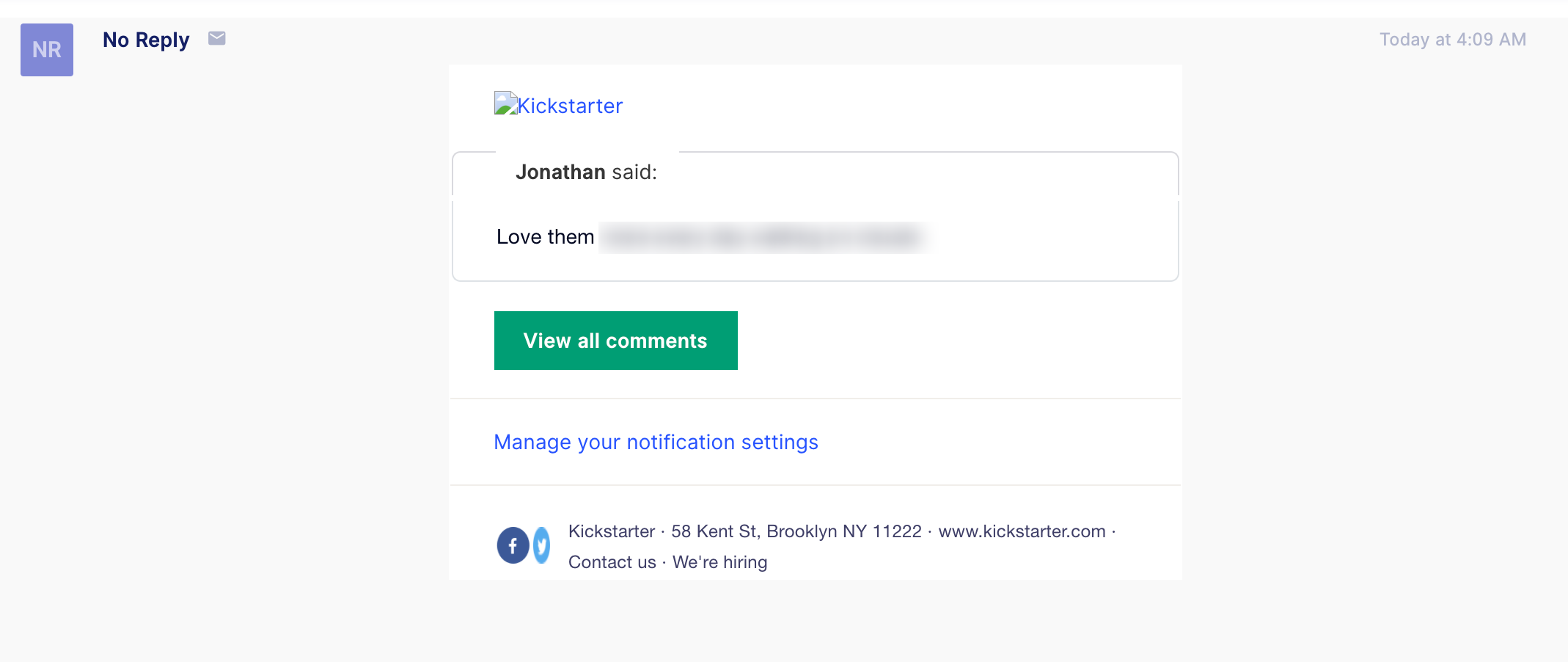 ---
What do you think? Yay or Nay?