SEO - Prevent your Help Center from being indexed
How it works
In some cases, you might want to block your help center to be indexed from the search engines:
Internal use only
Make a private help center
Content for a certain type of customers
Other reasons
Thanks to our customization feature called "Extra HTML" you can add a "meta" in order to avoid the content of your help center being indexed.
Please note, this solution will be applied to your whole help center, categories, subcategories, and articles included. Keep in mind this solution will not block your help center to be browsed if a URL from your help center is shared or published.
Setup instructions
Please follow these instructions
Open your help center, go to "Customization":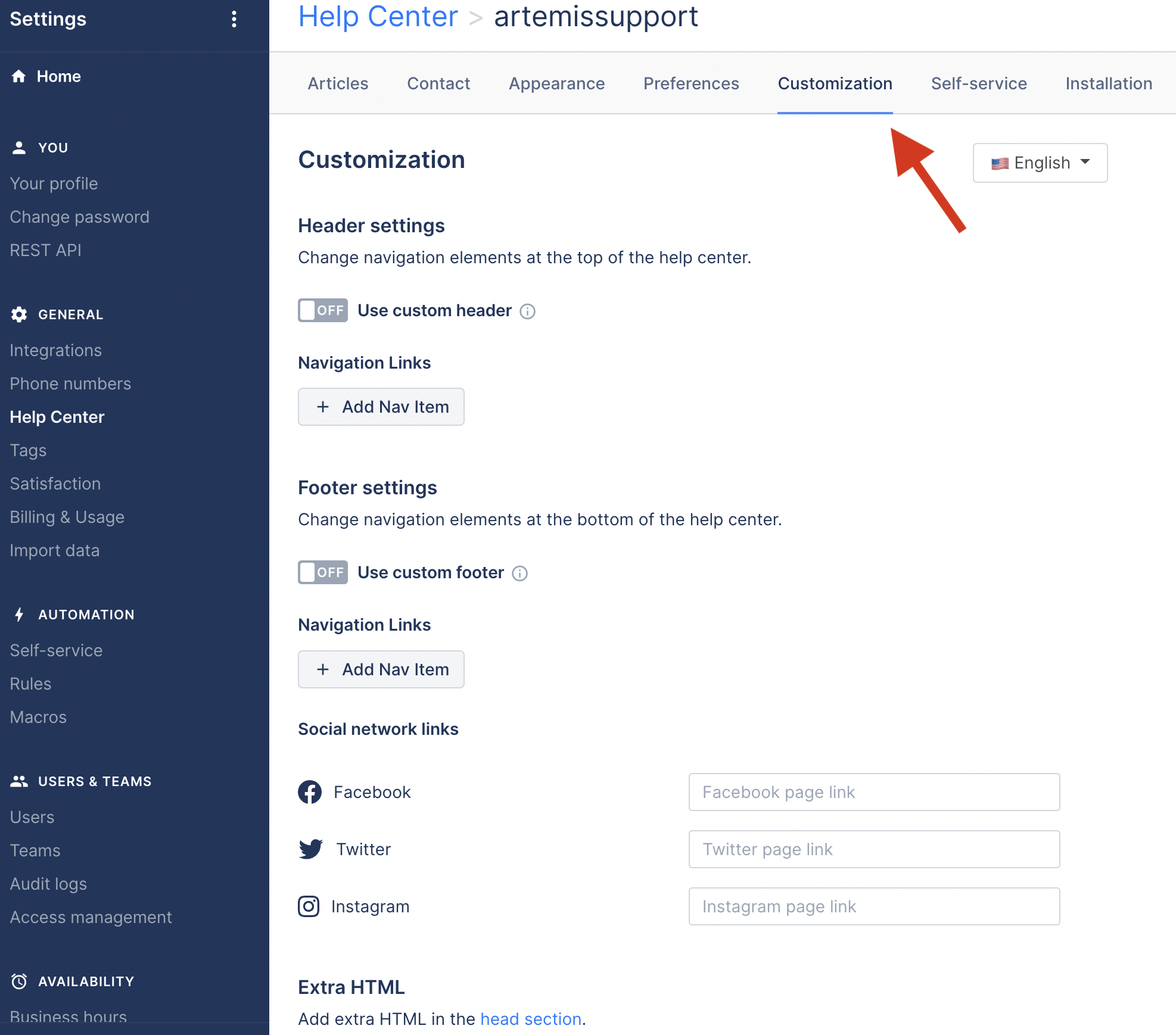 Go to the section "Extra HTML" and switch the toggle from "OFF" to "ON". A free code section should be visible.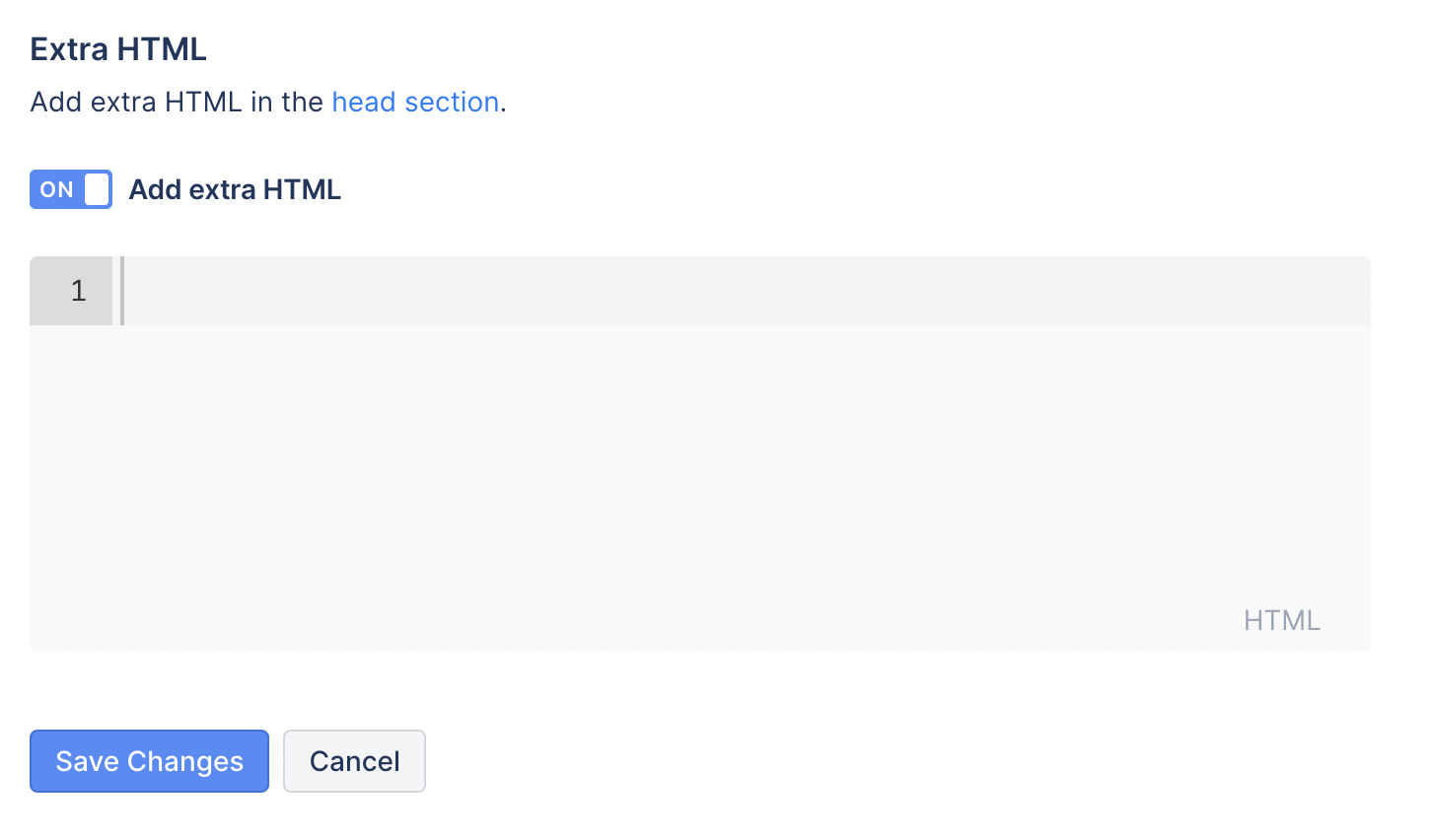 Add the following code in the section and save it.
1

// Put this as the very first line of Extra HTML content:

2

<

meta

 

name

=

"

robots

"

 

content

=

"

noindex

"

 

/>
It should look like this: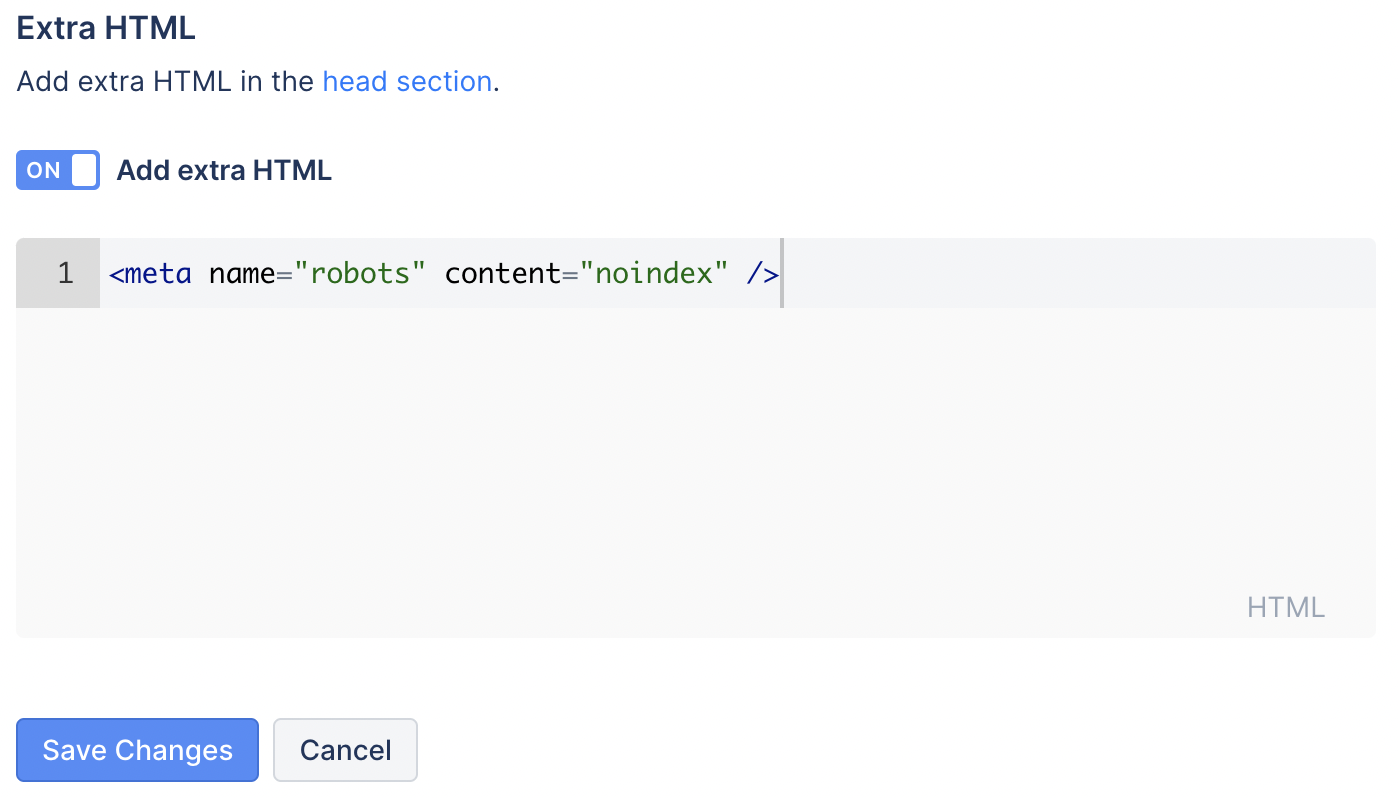 That is the final step. Your help center should be blocked from being indexed. Remember to not share or publish a URL from it, as it change only block your help center to be indexed, not to be browsed.
For more information about this solution, you can read the Google Documentation.
Was this article helpful?