Stateset AI Responder
Stateset AI Responder app uses state-of-the-art Artificial Intelligence to quickly and accurately respond to customer service tickets. You can connect your Gorgias account and start generating responses for your tickets. Once you have a response, you can then update the ticket with a message directly from within your Shopify account.
Integration Benefits
By connecting Gorgias and Stateset, you will be able to quickly reply to your customers' tickets directly from Shopify, which will save you a ton of time, by automating intelligent responses to your customers based on your customer knowledge base.
Setup Instructions
Log into your Shopify account and access the Stateset AI Responder app, from the Apps tab.
Then click on the Admin tab within the app and enter your Gorgias details: Subdomain, Username and API Key.
Upload the JSON file from your computer and click on Verify&Save Settings.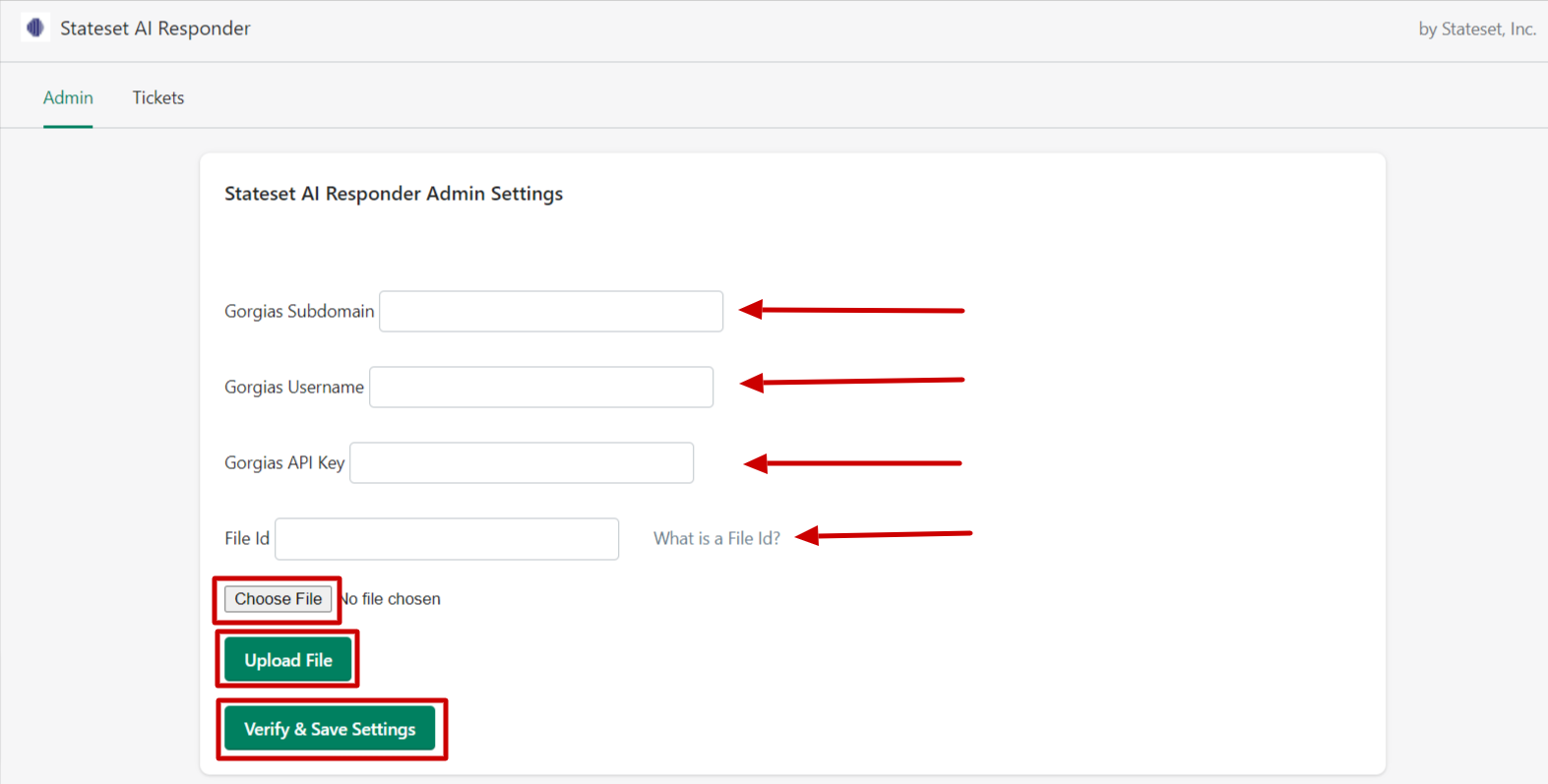 Well-done! Your Stateset app has been connected to Gorgias!
How to respond to tickets?
Once the setup is done (on the Admin tab), click on the Tickets tab, and choose a ticket to reply to from within your Shopify account, and click on Respond:
Choose a question:
Generate the answer and update the ticket. The reply will then be sent and shown in that ticket in Gorgias:
The response in the ticket in Gorgias:
Please note that this integration was built by our partners and while we do support it, in case any technical issue arises, the wait time might be a bit longer than for a regular support request. Thanks for your understanding!
Was this article helpful?