How to set up a Gorgias account
We're happy to hear that you've decided to transform your CS team into the powerhouse of your company!
Now all that's left to do is to set up your account in just a few easy steps. Please follow the steps below:
When you're on the Gorgias website, you will notice a field on the very first page where you can type in the email address that you wish to register with. Right next to that field is a blue 'Sign up for Free' button that will take you to the next step:
On the next page, you will be prompted to enter your personal details and set up a password in order to set up your account: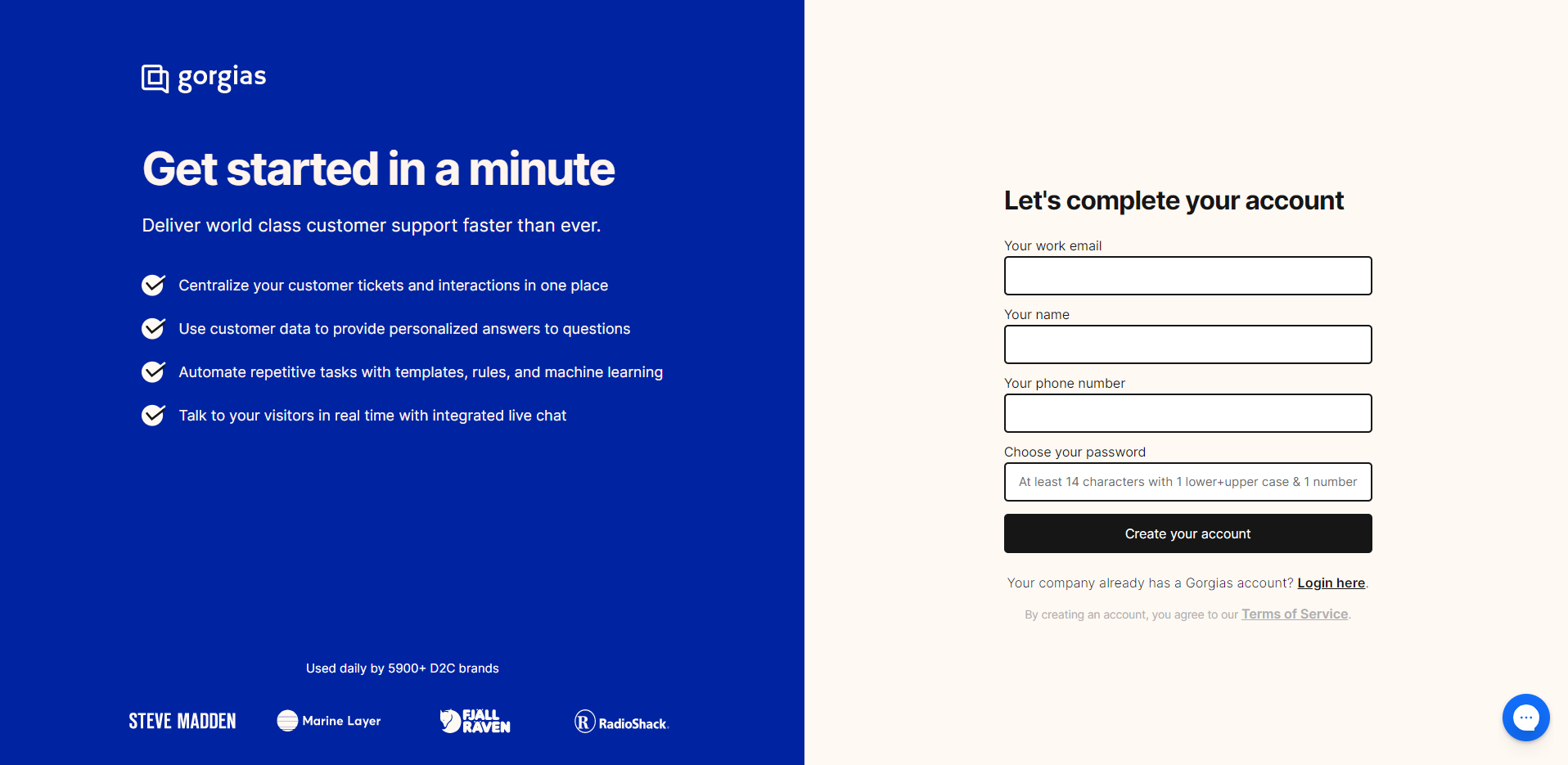 Please just keep in mind that, due to security, your password should be at least 14 characters long and should contain a combination of upper case and lower case letters as well as numbers!
The next page will prompt you to enter the link to your store (found in the URL bar at the top of your browser window, for example 'storedomain.com') and choose a Gorgias subdomain (usually the name of your store):
Please remember that your Gorgias subdomain can not be changed later on.
Almost done! The next page that opens up should be your Gorgias account dashboard: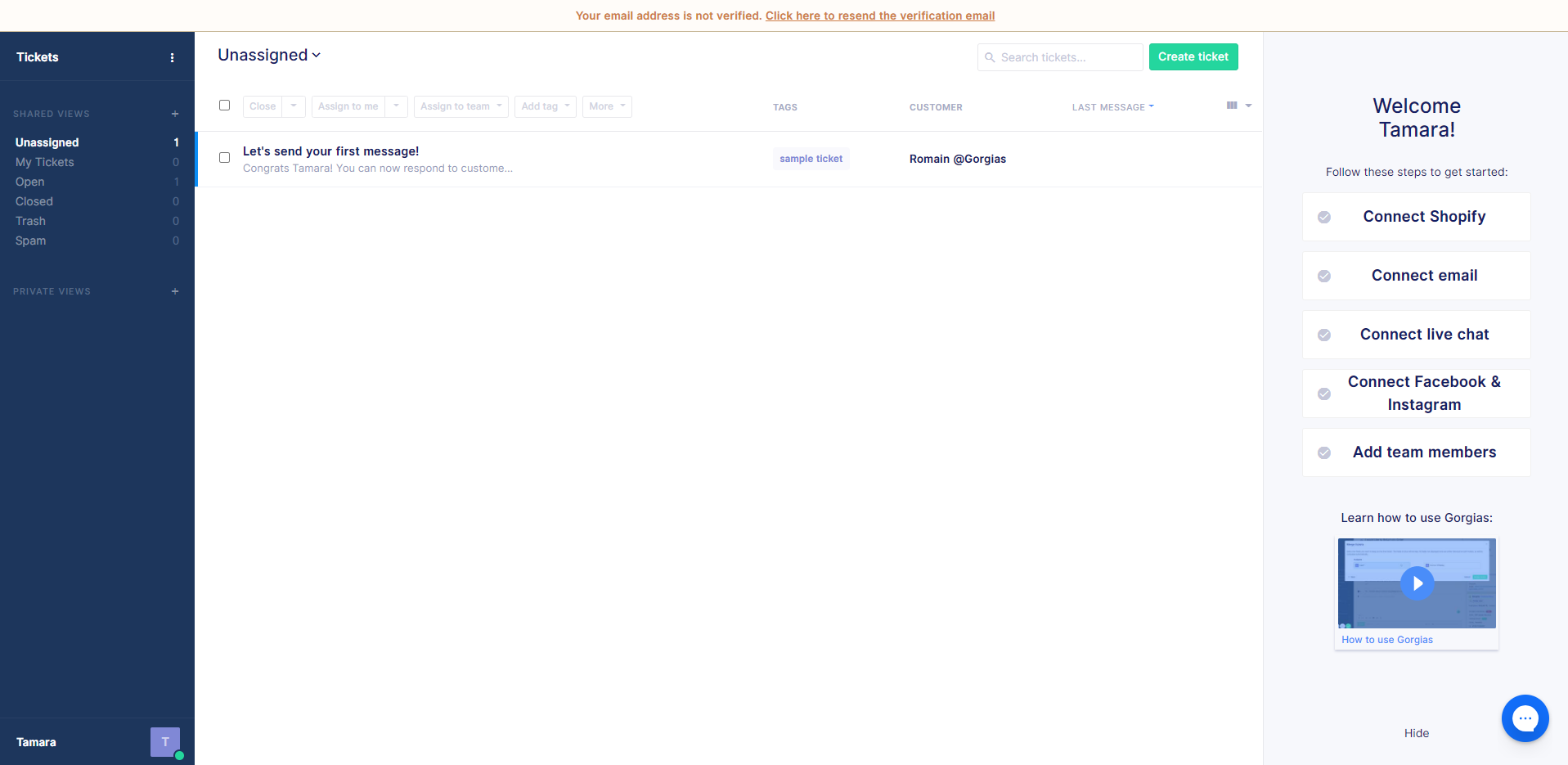 And a verification email should be in your mailbox as well, looking something like this:

Simply click on the link in the email and you'll be back in your Gorgias dashboard, ready to look around and test stuff out over your free 7-day trial!
The best way to get to know Gorgias now that you're all set up would be to book a free live demo. You can do that using this link. During the demo, one of our colleagues will show you some of the Gorgias basics and will also be there to answer all of your questions.
Other resources that you can use to familiarize yourself with the helpdesk:
- Chat Essentials Webinar, to get to know and get the most out of our live chat feature
Or just use our HelpDocs right here! A great place to start would be this section for example 👍
Furthermore, if you choose one of our Pro or higher pricing plans (view full pricing breakdown here), you will get your own Activation Manager to help you transition from your 7-day free trial.
Once the activation has been completed, Advanced and Enterprise plan clients will get their own Customer Success Managers as personal Gorgias POCs.
And of course, should you have any further questions that weren't already covered, our Support Team is available to jump in any time at support@gorgias.com or via our live chat.
---
---