Our Facebook Community
The Gorgias Community is closed Facebook group for current users. Members include a global network of support agents, team leads/admins and internal Gorgias staff.
It's a great place to join peer discussions, pick up tips and enjoy early access to new features!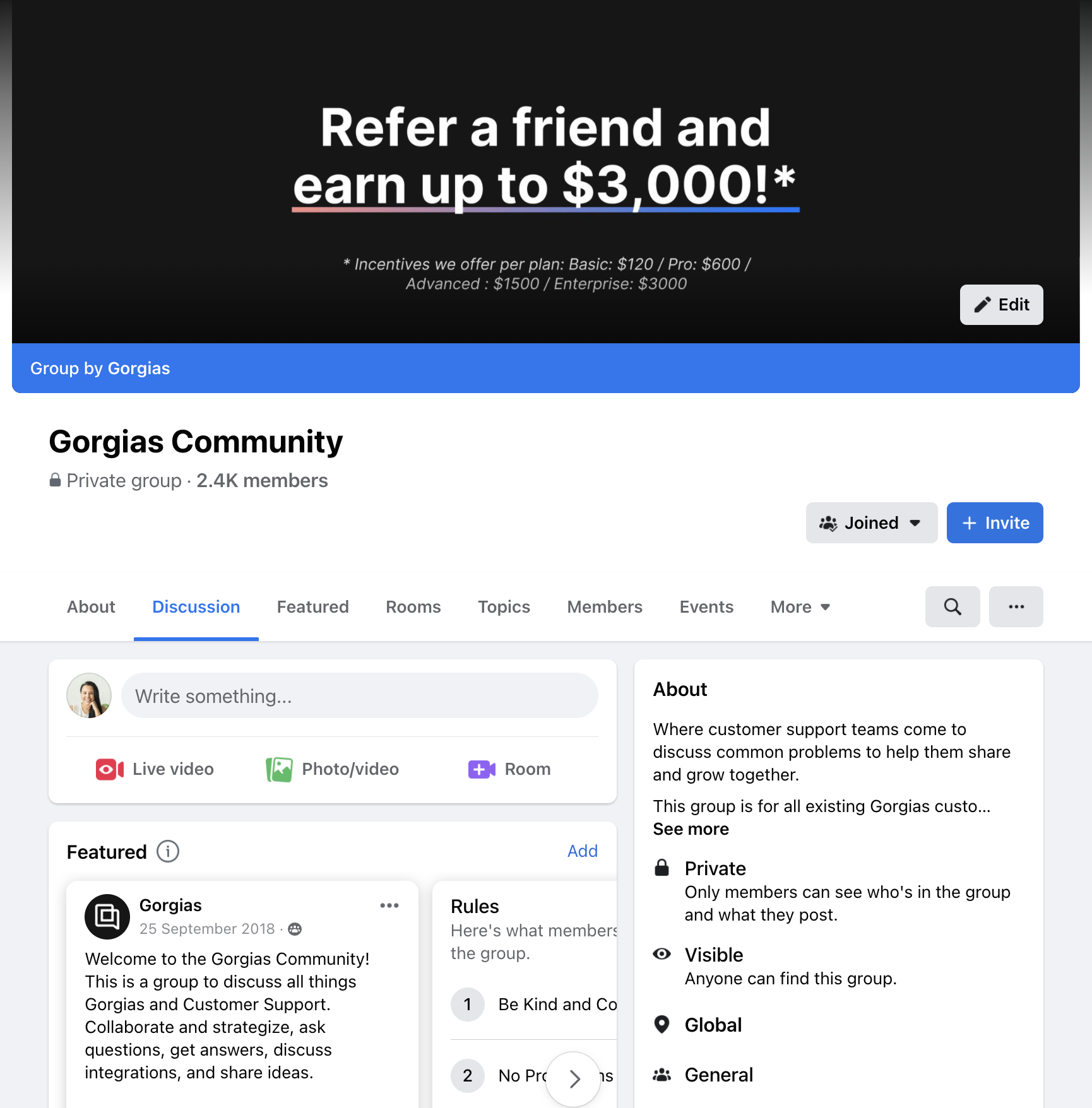 FAQs
Who can join the Gorgias community?
The community is a closed group for current Gorgias users only. You must be a member of a paying Gorgias account to join. Thank you for your understanding!
How long does it take for my member request to be approved?
We do our best to process membership requests within a few business hours. Please note that if we are experiencing a high volume of requests this can take up to 2 business days.
My member request was declined. Why?
When submitted a member request we ask for your Gorgias user email (the email address you use to log into Gorgias). This is used to verify you are eligible to join. If the email you have provided is not the same as your Gorgias user email this may result in your request being declined.
If this happens you are welcome to submit another request with the correct email.
Where do I find my subdomain?
Your subdomain is in your Gorgias URL. To find this, open your Gorgias account and look at the website address (URL). This should read something like: myaccount.gorgias.com. In this example the subdomain is 'myaccount'.
---
What do you think? Yay or Nay?
---