Automation Add-on
Thank you for your interest in our brand new Automation Add-on. The add-on will help you unlock self-service features, so let us help you save some time and money!
The Automation Add-on is available on all Gorgias subscription plans, both legacy and current ones.
If you subscribed to Gorgias before October 4th 2021, please refer to
this guide
instead.
How it works
You will need the Automation Add-on in order to set up self-service on chat. Self-service will help you deflect and automate up to 30% of your chat tickets by allowing your customer to check their order status, tracking number, shipping information, etc without the need to start a chat with an agent!
Setup instructions
Please follow these steps in order to activate the add-on:
Navigate over to Settings, then click on 'Self-Service' under Automation:
Once you click on 'Get Automation Features', a pop-up will appear to provide you with some details about the add-on. You can confirm your subscription within this window:
All set! From here you can configure your self-service settings:
You will notice the same flow if you go to Integrations → Chat → Self-Service. However, once you confirm the subscription here, you will be taken to the following page: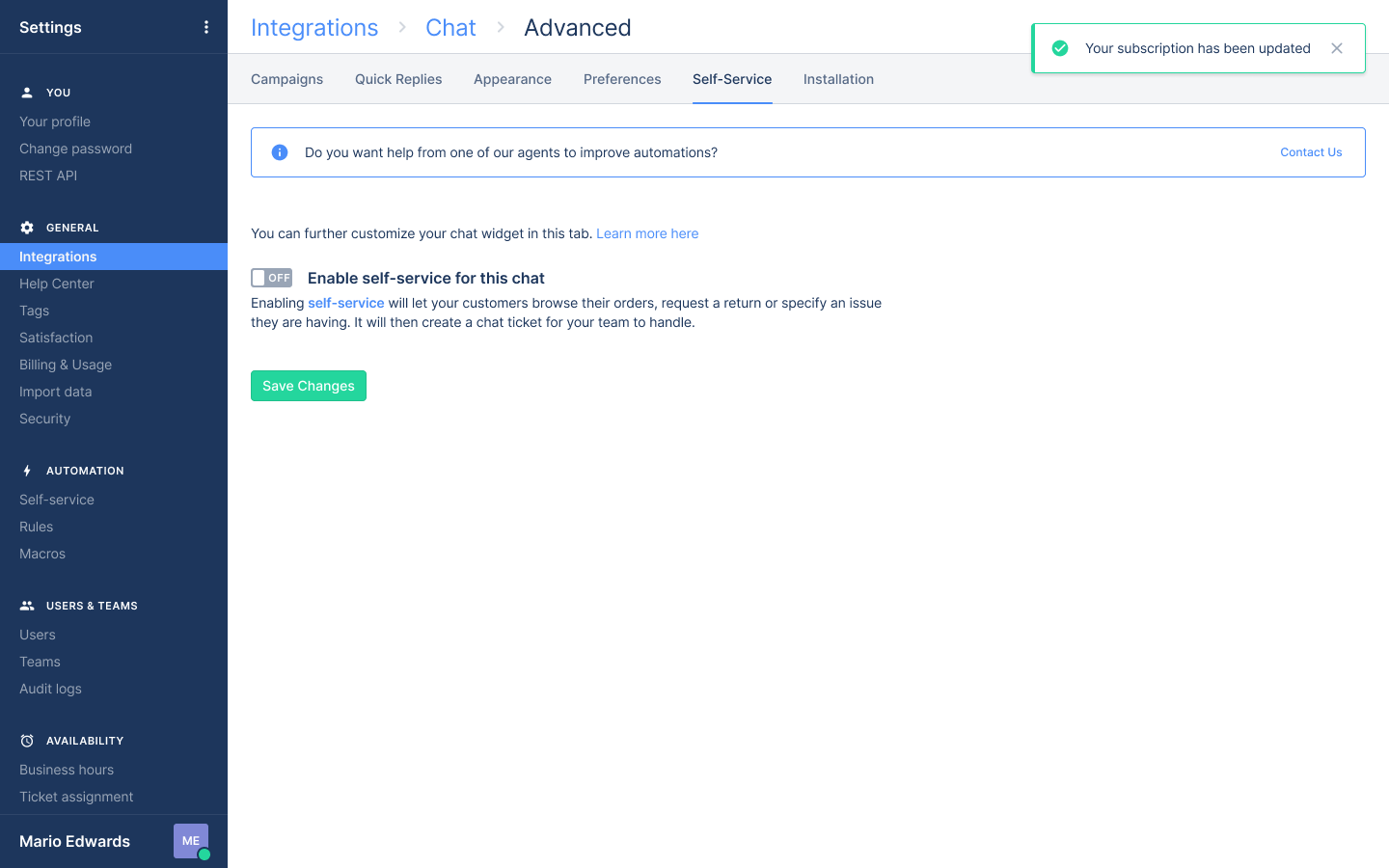 From here you can proceed with the self-service setup on Gorgias chat and start automating tickets!
Pricing
The price for the Automation Add-on feature varies depending on the Gorgias subscription plan that you chose.
Please refer to the chart below to get a general idea:
| | | |
| --- | --- | --- |
| | Monthly | Yearly |
| Basic | $15 / month | $150 / year |
| Pro | $75 / month | $750 / year |
| Advanced | $190 / month | $1900 / year |
If you are subscribed to an Enterprise (Custom) plan, please reach out to your CSM directly and they will provide you with a quote!
You will also see the exact price of the add-on for your subscription plan on the Billing & Usage page in the helpdesk as shown below: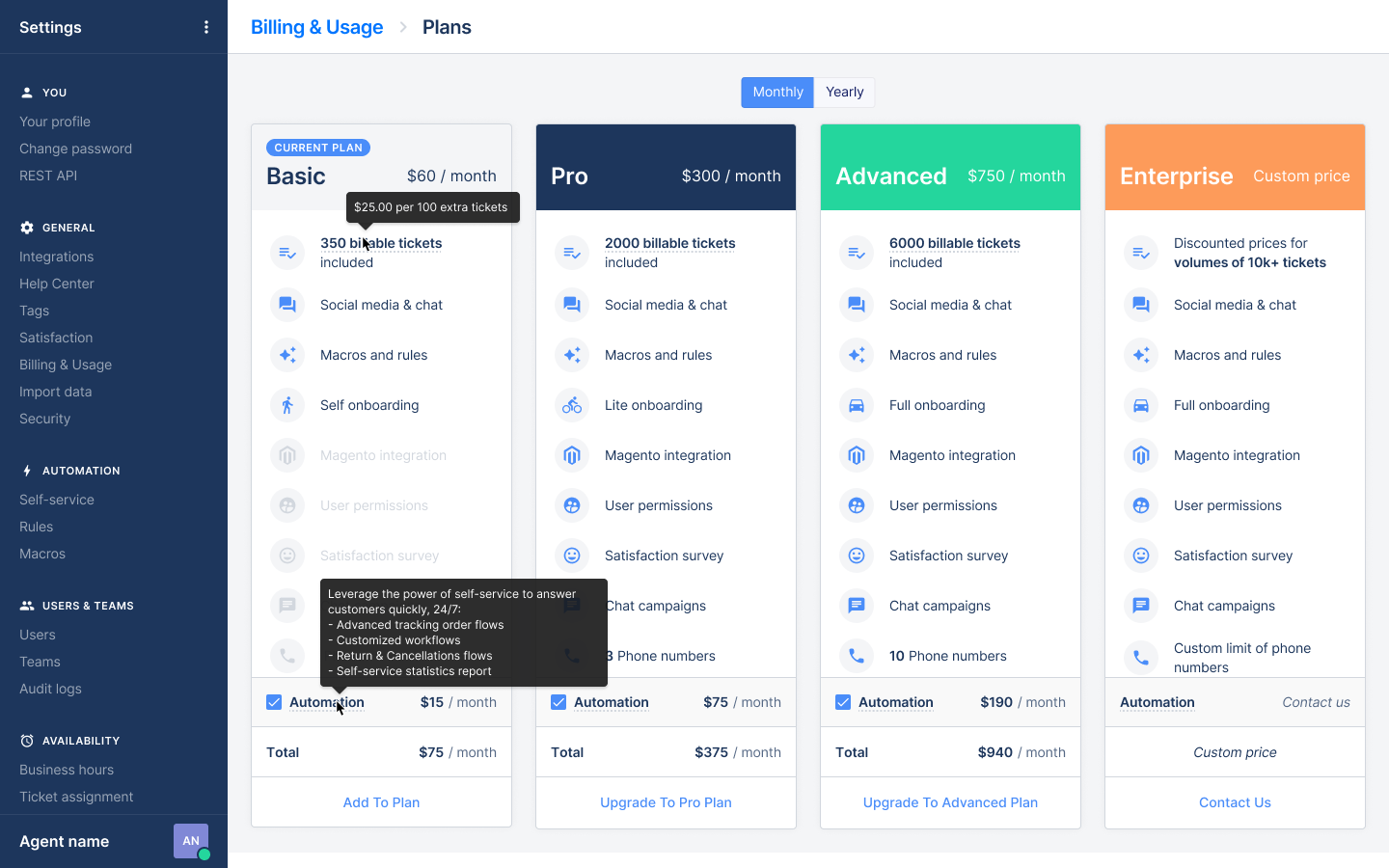 And if you have any additional questions about how the Automation Add-on works, our Support Team is happy to assist! You can reach out to them via email at support@gorgias.com or via the live chat on our website.
---
What do you think? Yay or Nay?
---