Facebook comments
If you activate Facebook comments on the Facebook integration page, it will create a ticket in Gorgias every time a user comments on a post. Responses to comments sent from Gorgias will appear as a reply. Comments on "dark posts" are supported too!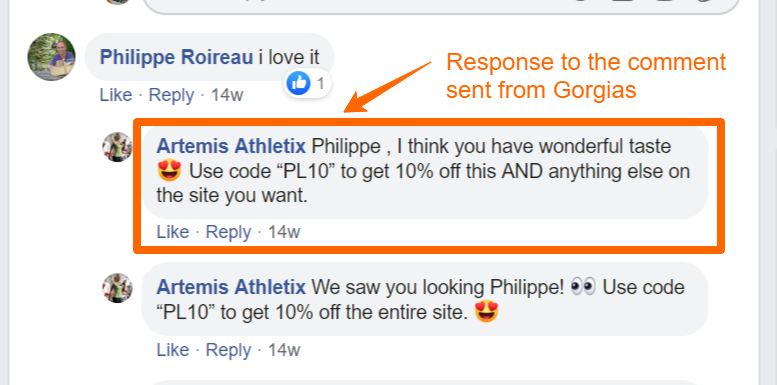 How Ticket will look like on Gorgias: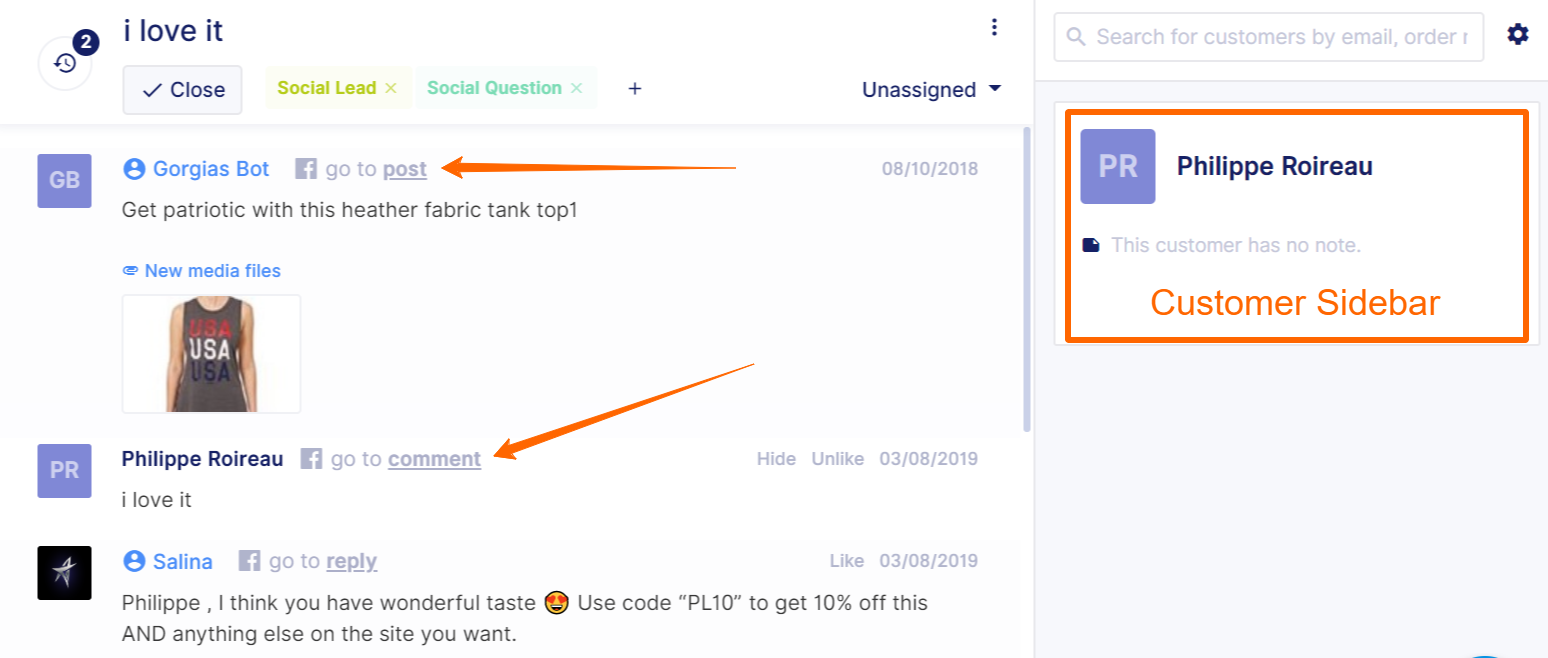 From the ticket, you will have the option to Hide, Like/Unlike and reply to the comment. You are also able to use Macros (Saved Replies) when you are responding to your customers :)
In case that Customer1 replies to the comment of Customer2 (e.g. comment on the comment) we will add a new message in the existing ticket as well.
If however, the post is from a user: the post will create a new ticket, each comment/reply will create a new message in the ticket.
We currently support comments on posts and promoted posts, but not on carousel posts or any other type of Dynamic Ads. If this is important to you, please tell us in the chat so we can prioritize it!
Replies on hidden comments will appear in your tickets
Troubleshooting
Your Comments are not coming in to Gorgias? Do you get any error message when you try to reply to a comment? For these and other issues, we have an article that can help :) Please take a look at: Troubleshooting Issues with your Facebook Integration
---
---