Office Hours
Office Hours
In order to ensure that our Basic and Pro customers feel confident using the product and can get the most value from it we offer an opportunity to book slots for office hours calls. These calls are a one-on-one consultation call with a Success Manager and are held bi-weekly on Wednesdays and Thursdays.
After Basic and Pro customers complete their onboarding, they will be provided with information to book office hours calls. They will also receive a reminder email about office hours two weeks after they start actively using Gorgias.
Customers can find the button to schedule these calls in Settings > Profile > Book Office Hours.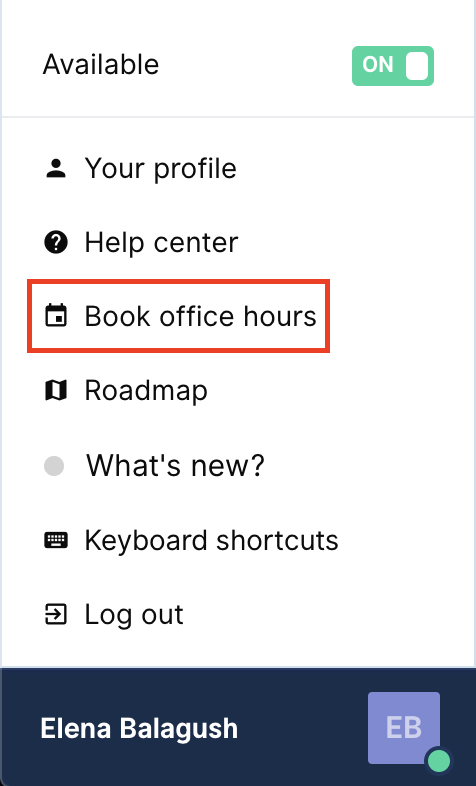 We offer four types of calls depending on your questions: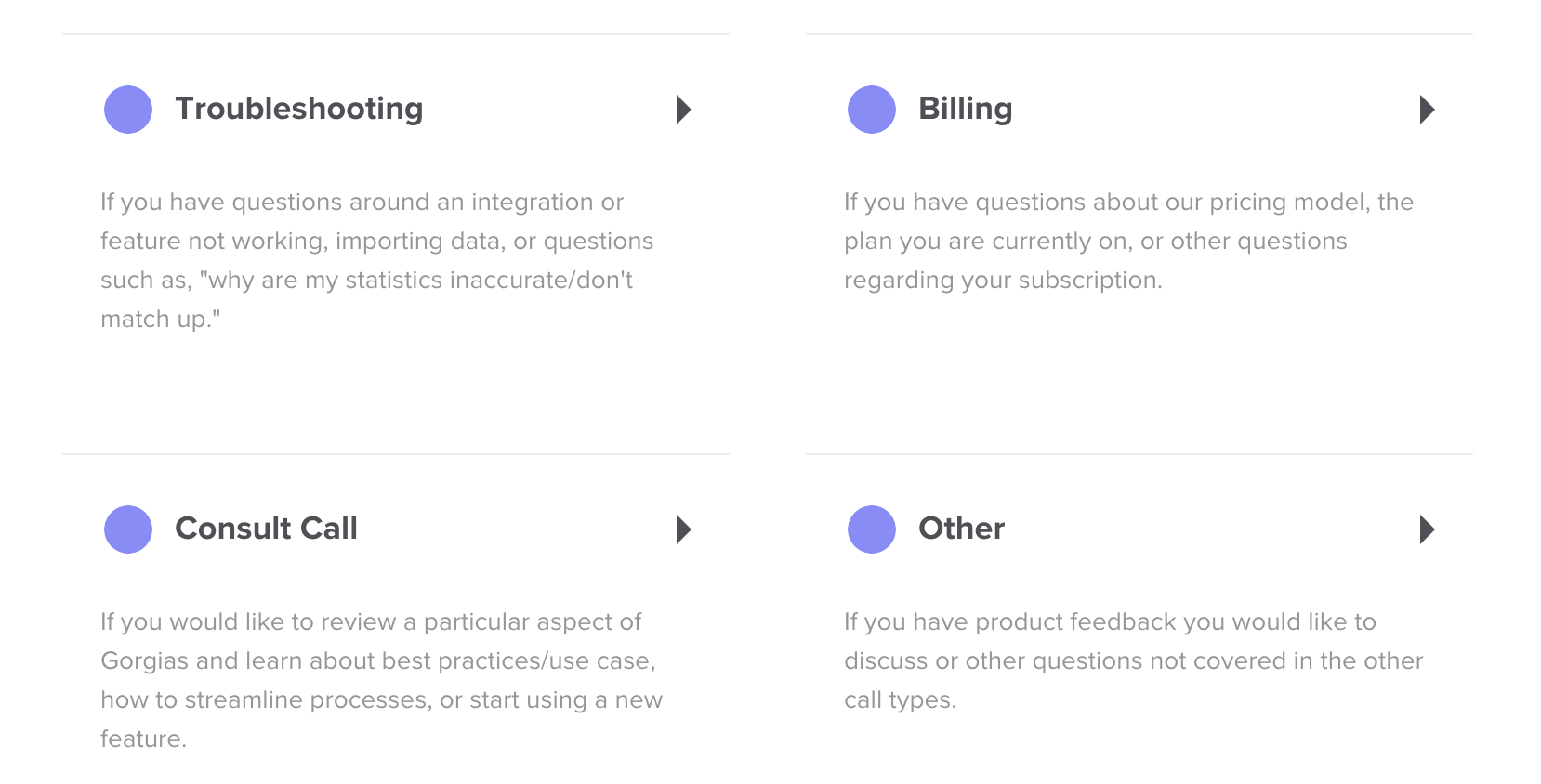 Note: during these calls we won't cover Level-2 issues (more technical problems that need support from our engineering team), Training and overview of the platform. Instead, we will provide you with a link to sign up for our Webinars. Anyone can access our
Gorgias 101 Part 1
and
Gorgias 101 Part 2
videos.
---
---