Gatsby
Gatsby identifies influencers among your brand's (Gorgias account's) customer base. It tracks Instagram's mention activity and engagement for the brand, and passes these insights to Gorgias.
Integration benefits
With the Gorgias-Gatsby integration, clients can incorporate Instagram insights into their support prioritization, workflow automations, as well as revenue/ROI reporting. It will also enable clients to turn more customers into active and authentic influencers for their brand, and track all of that automatically.
How it works
The main use of Gatsby is to collect and track Instagram mentions made by influencers (customers) when they tag/mention a brand on IG, but the influencers need to be present in the Gatsby platform and the brand in question needs to be selected in the Data tab:
Influencer:

Brand:

These mentions are stored in the Gatsby platform, and then pulled into Gorgias as tickets (mentions on posts and stories trigger tickets in Gorgias). Mentions should be pulled into Gatsby immediately, whereas tags will need about 15 minutes.
Once the brand is tagged and that mention is registered in Gatsby, a 'Mentioned You' ticket will be created in Gorgias, and the IG data will appear in the sidebar.

Setup instructions
Navigate to your Integrations tab in Gatsby and scroll down to Gorgias: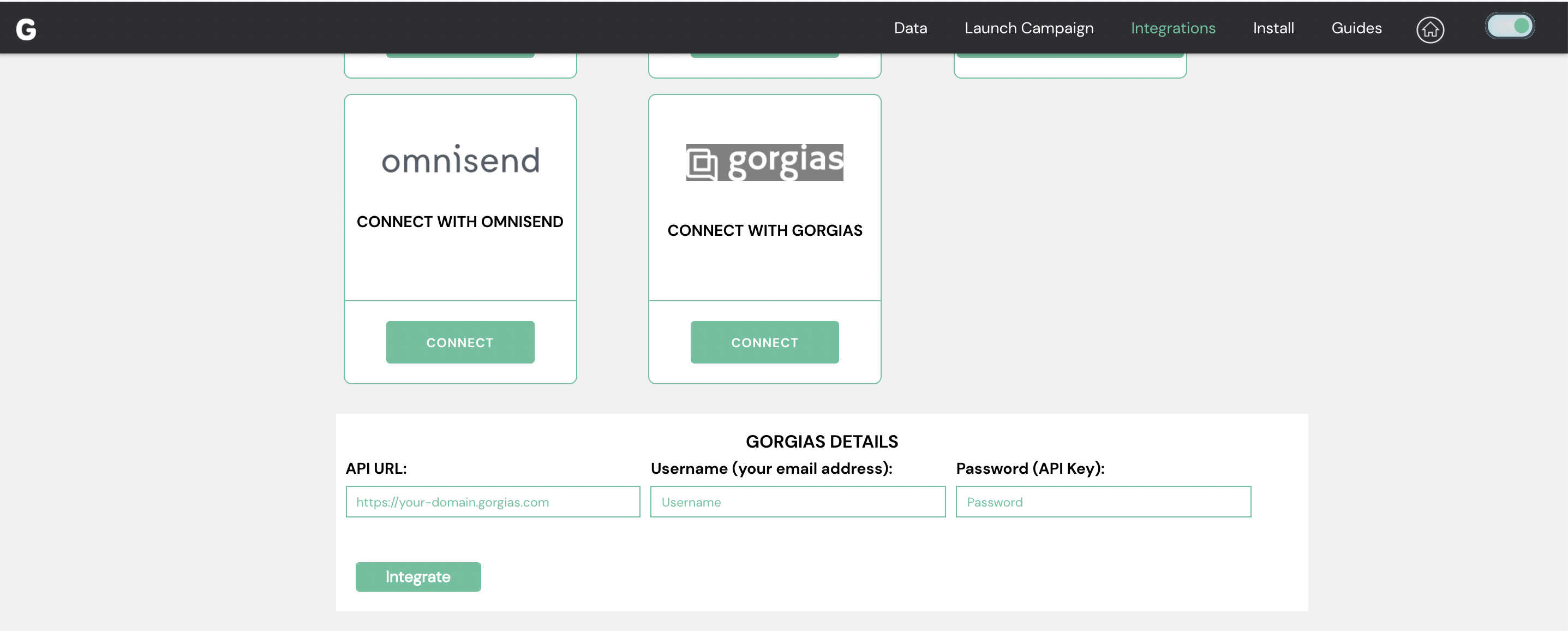 Enter your login details into the prompts. To get your Password API key, go to Gorgias → Your Profile → REST API:

When connecting the Gatsby integration and adding the REST API information, please remove anything after .com from the Base API URL.
Refresh an Instagram profile for someone you have in your Gatsby Data Tab. Choose someone that has submitted a ticket in Gorgias before.

If you don't have any mutual customers in both Gatsby and Gorgias then simply add your own personal Instagram account to your Gatsby Data tab using the Import option, and then mention your brand in a post from your Instagram account. This can be from a former Instagram post you published before and now just simply edit and @mention your brand in the caption temporarily. This should trigger a 'Mentioned You' ticket to be created in Gorgias.
Go into Gorgias → Tickets → Search the email address for the person you have in both Gatsby and Gorgias. Click 'Edit Widgets' on the top right of the Ticket:

Drag the Instagram Data over to the right sidebar and give the widget a title, such as 'Instagram (Gatsby)':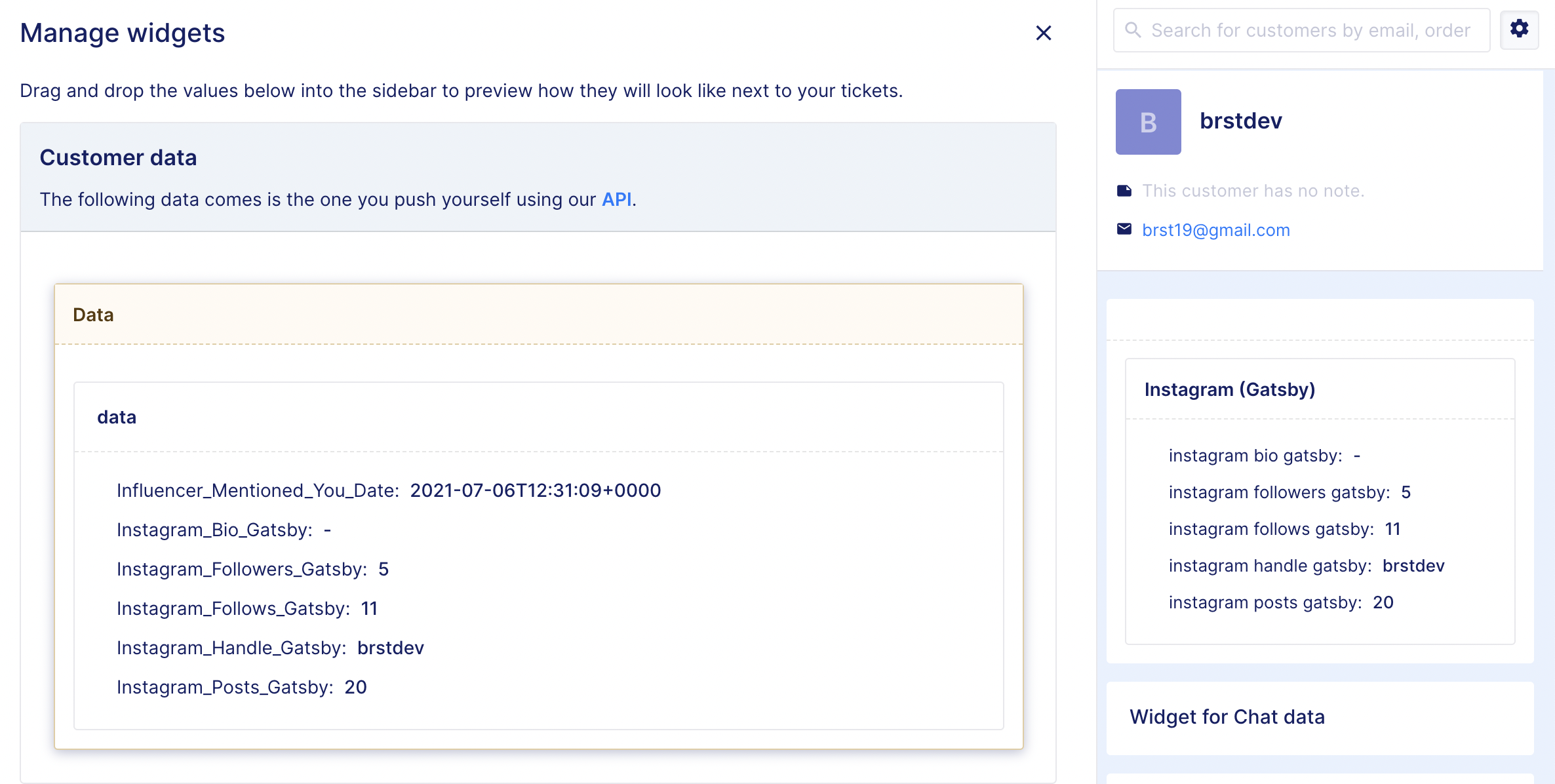 Click 'Save Changes', and now every ticket that contains Instagram Data will show that data in the right sidebar automatically.


Please note that the integration will not appear under HTTP Integrations in Gorgias, this is expected.
Limitations
Private IG accounts can only 'tag' in posts. They cannot use the 'caption' option in IG stories.
When enabling FB/IG on Gatsby, note that the IG account needs to be a business account. Click on the 'G' in the Gatsby platform, then on 'Edit settings', then choose the desired IG account as well as any IG page, and allow all permissions: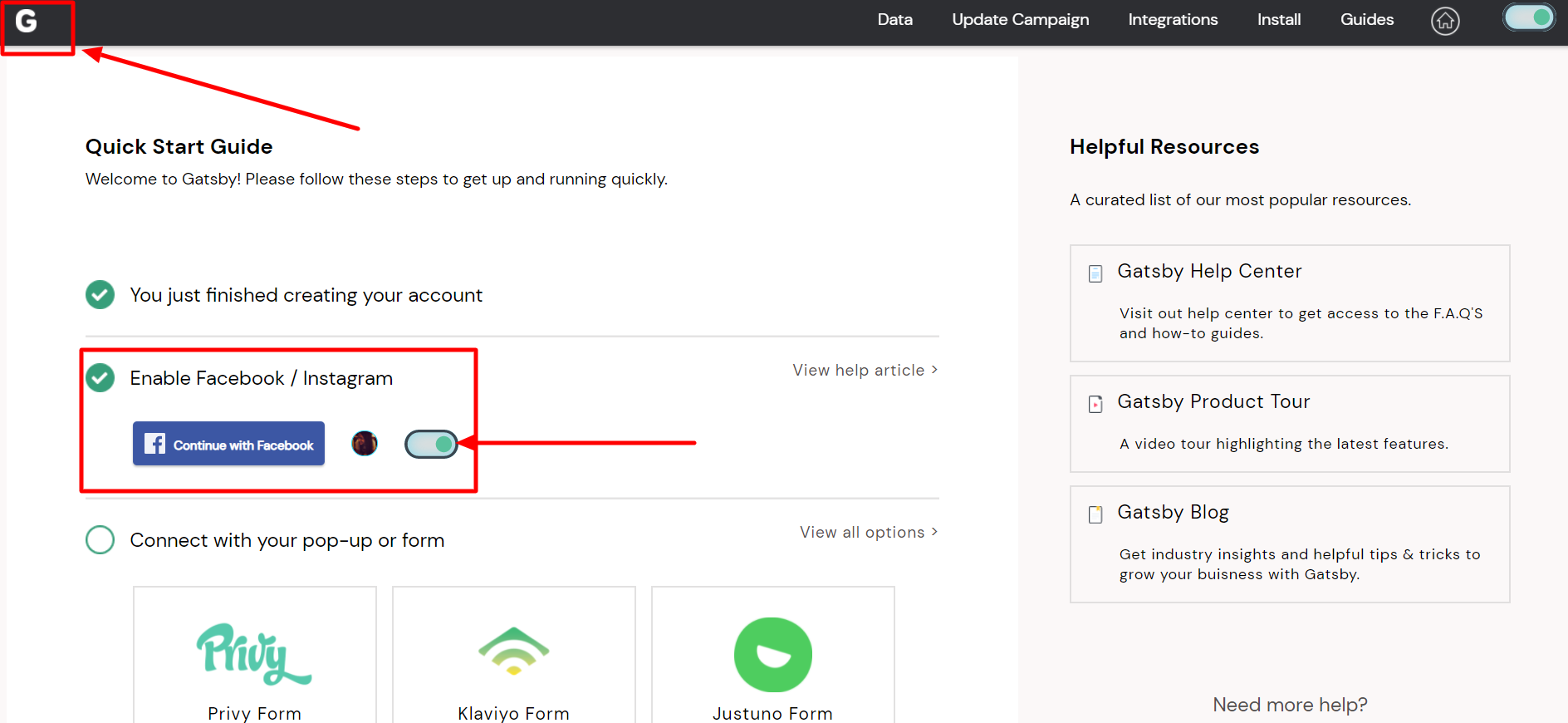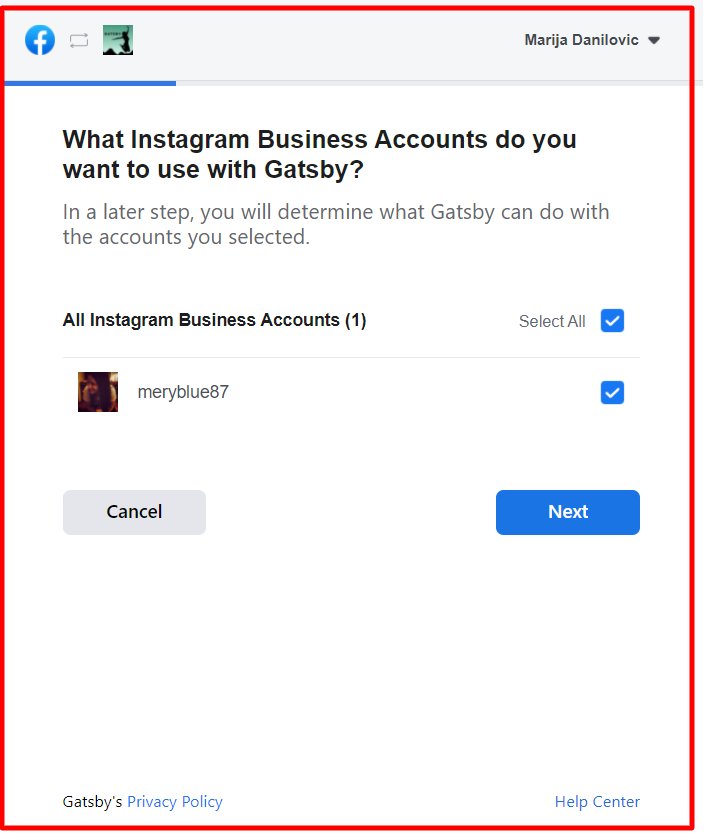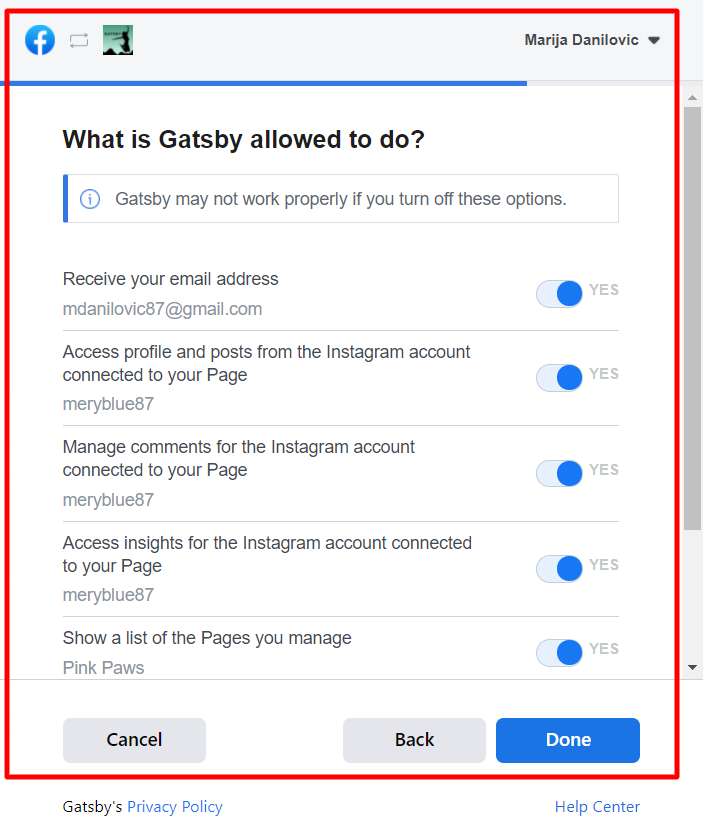 Please note that this integration was built by our partners and while we do support it, in case any technical issue arises, the wait time might be a bit longer than for a regular support request. Thanks for your understanding!
Was this article helpful?