AfterShip
AfterShip, a shipment tracking solution, helps e-commerce businesses enhance customers' post-purchase experience. This app will help you track customers' shipments easily, get real-time tracking updates and communicate delivery issues in time.
Integration benefits
With AfterShip & Gorgias working together, you can create a seamless support experience by placing all tracking data inside your Gorgias Admin. This will allow you to see the real-time update of the tracking of the user and it helps you handle the tracking issues in time. You can navigate to your tracking details page directly from Gorgias for faster processing.
Setup steps
This integration requires you to have an AfterShip account, and create a connection in AfterShip.
Get Gorgias identity info
Go to 'Settings' -> 'Rest API' in Gorgias (yourstore.gorgias.com/app/settings/api)
Copy 'Base API URL' and 'Username' and 'Password (API Key)' from your Gorgias account
Get AfterShip API key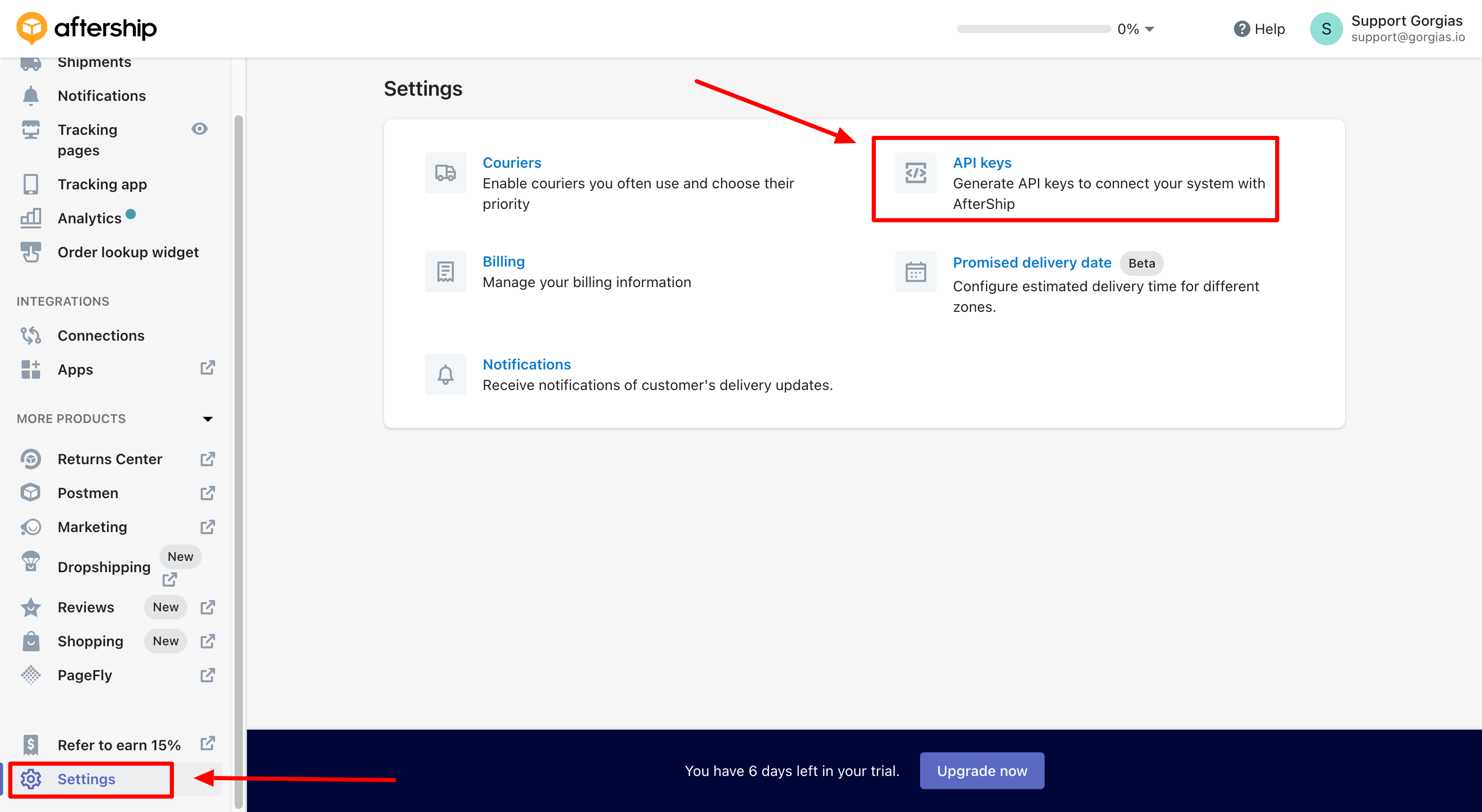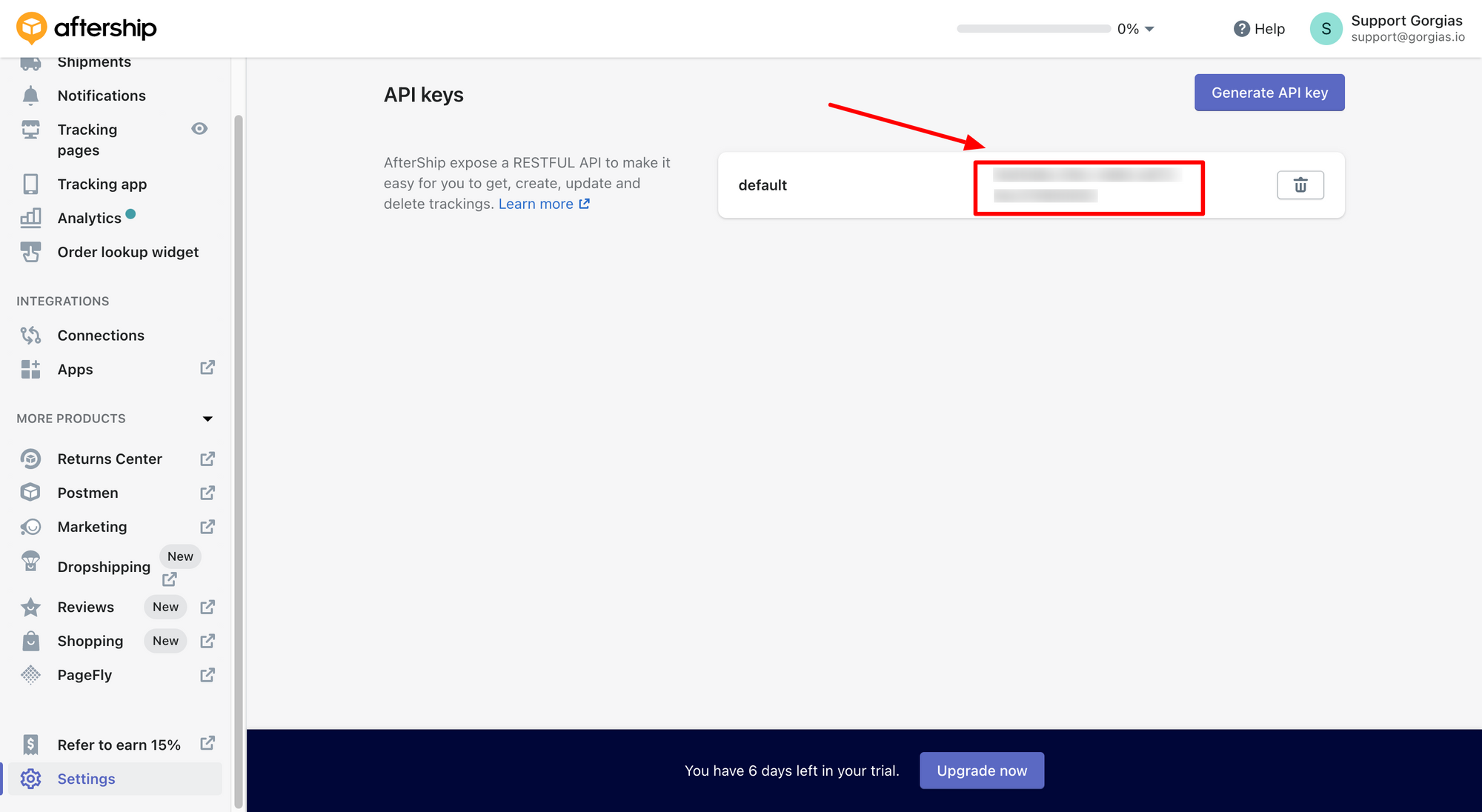 Create Gorgias connection in AfterShip
In AfterShip, go to 'Organization' -> 'Apps', find 'Gorgias' app
On the connection page, fill in the 'Gorgias identity info' and the 'AfterShip API Key' and create a connection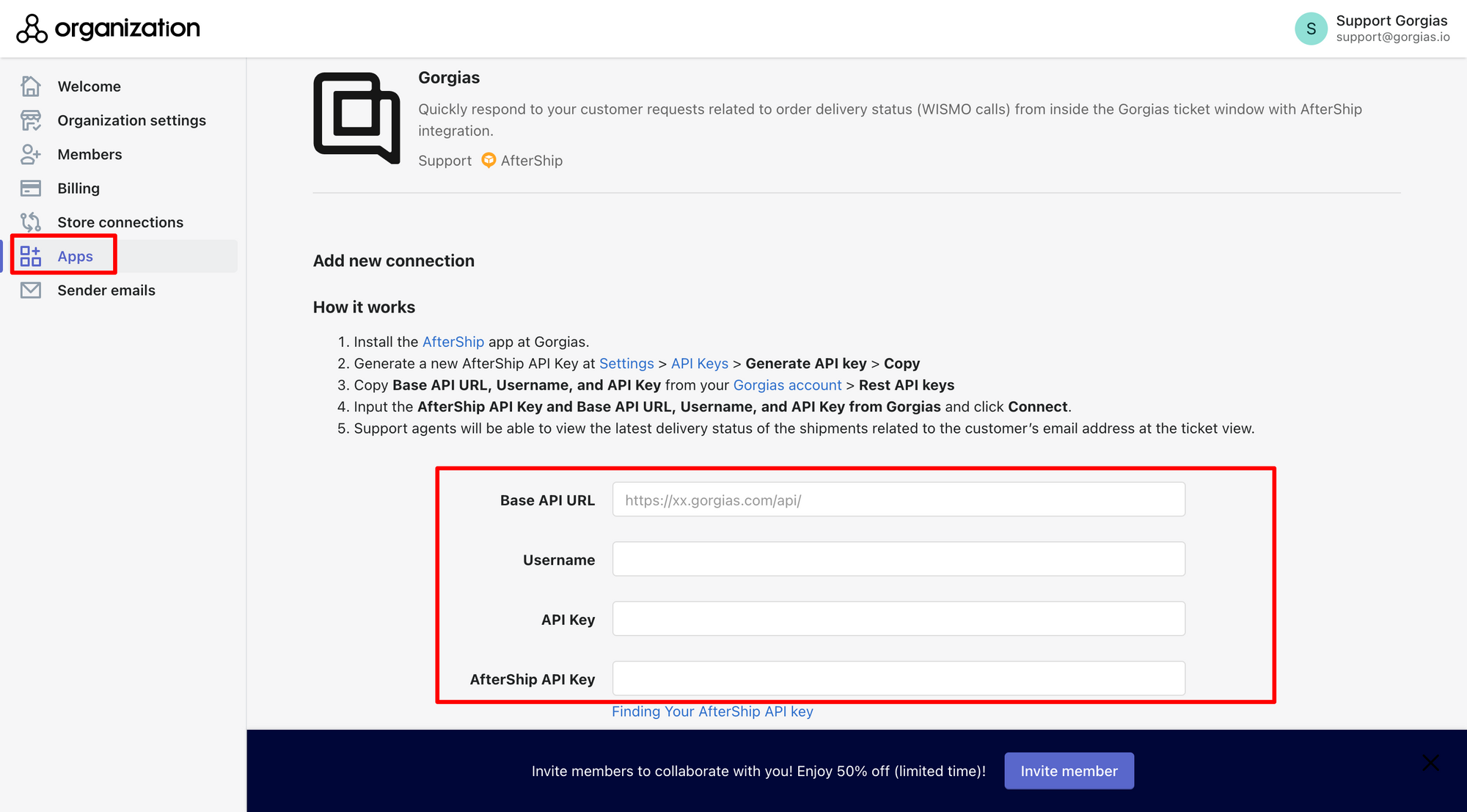 You can check the connection in 'Organization' -> 'Store connections'.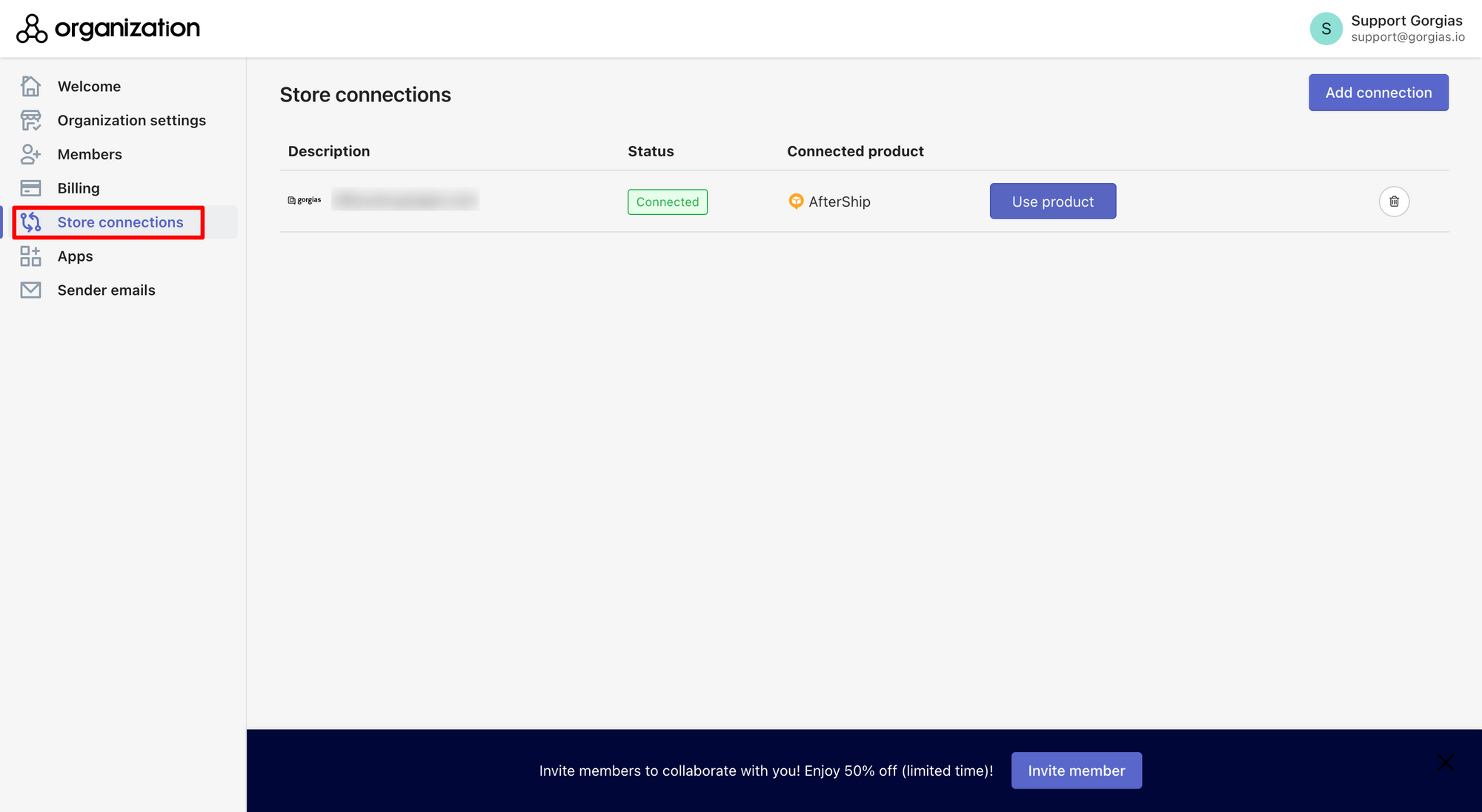 Also, you can check the connection in Gorgias. We'll auto-create the HTTP integration after you connect Gorgias in AfterShip.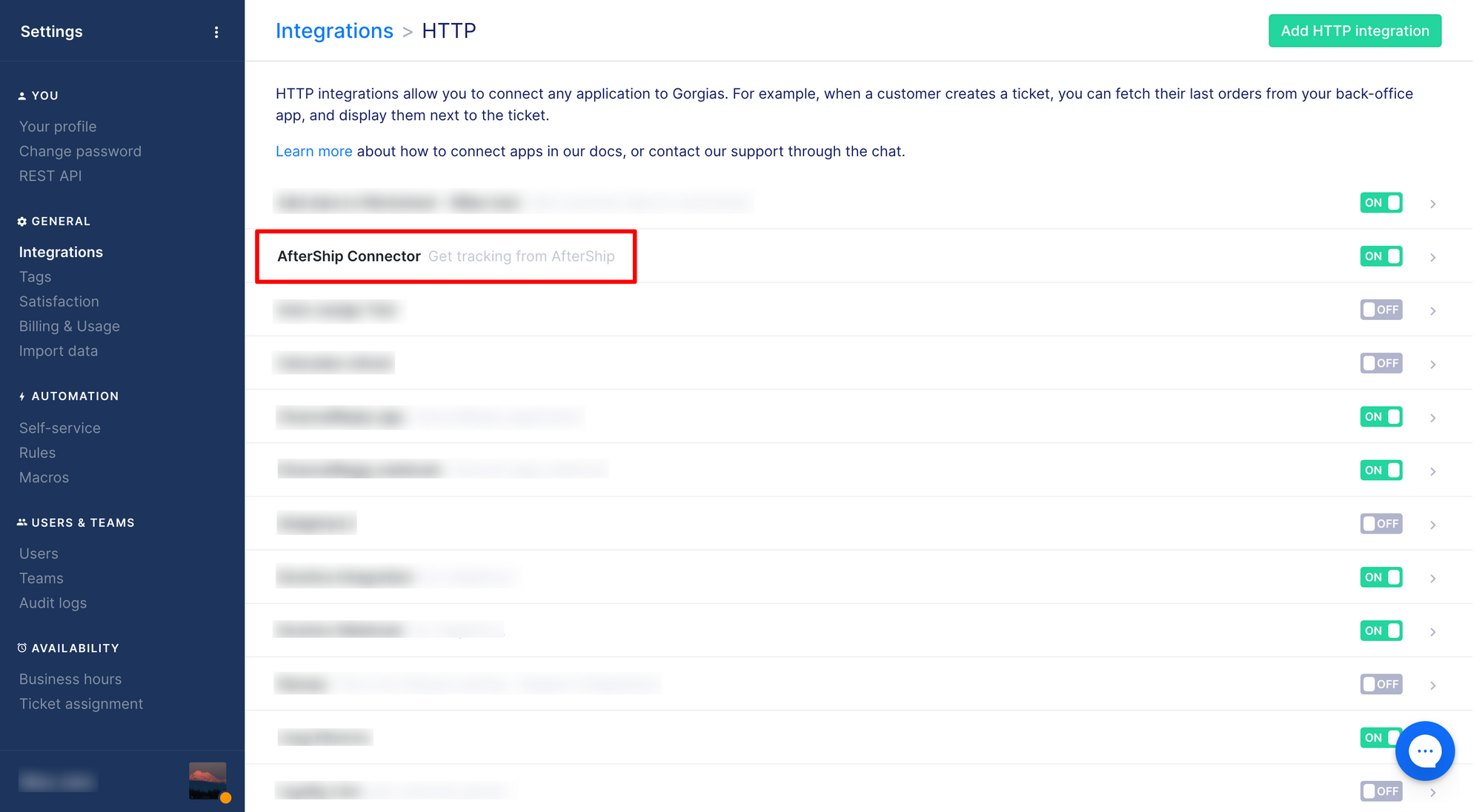 Adding the widget to your sidebar
To make sure AfterShip data is pulled into Gorgias, go to your AfterShip Dashboard and find a customer with available tracking information.
Copy customer's email address and use Customer Search (Settings > Customers) to locate this customer.
Create a new ticket with just an internal note (you can simply type 'test' inside the internal note). This will ensure that the ticket is updated and all data pulled.
If you already have an existing ticket with that customer, you can use that one as well!
Click on the 'Edit widgets' button in the top right corner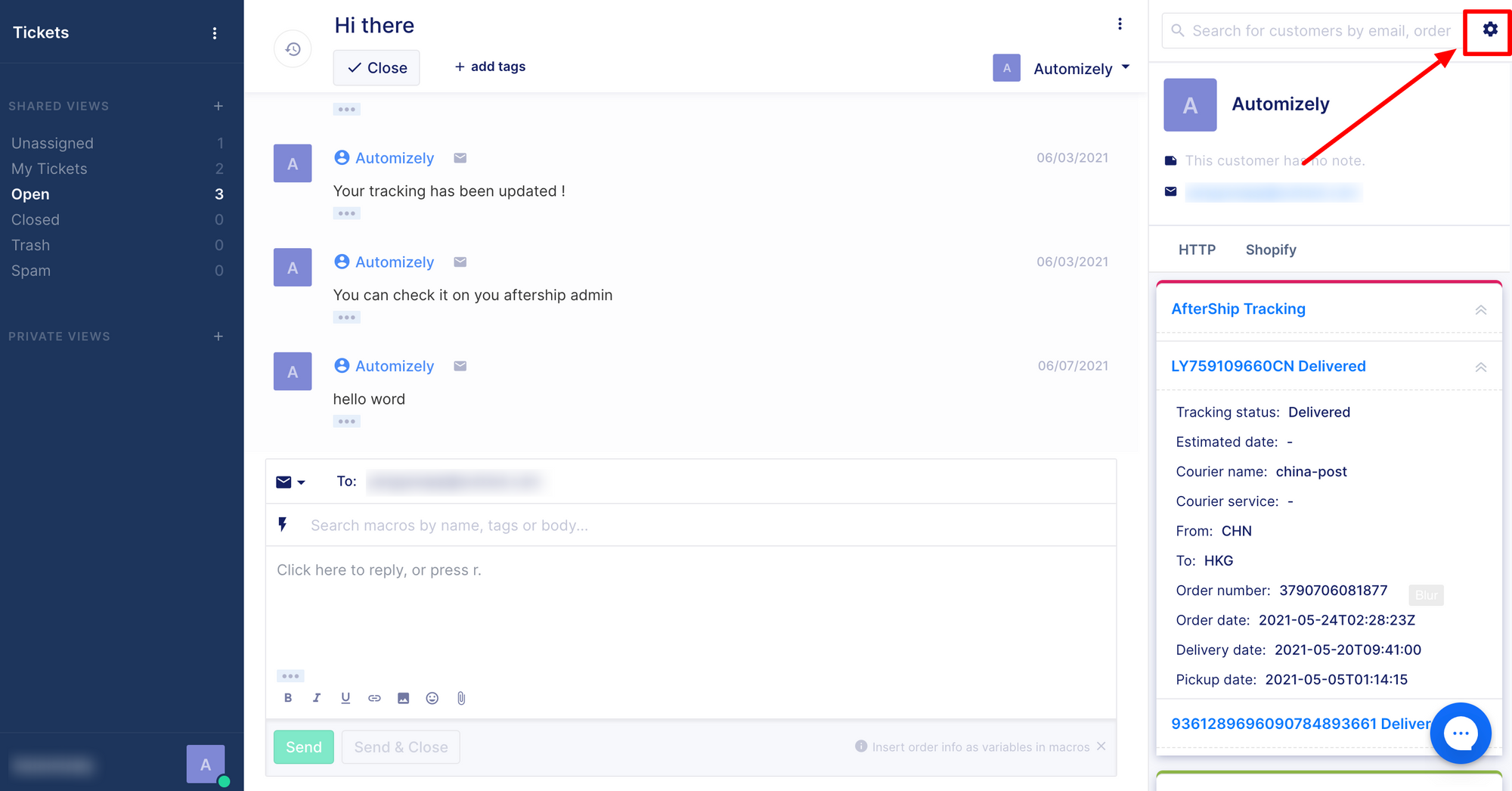 You'll enter the Widget Editor interface, which looks something like this: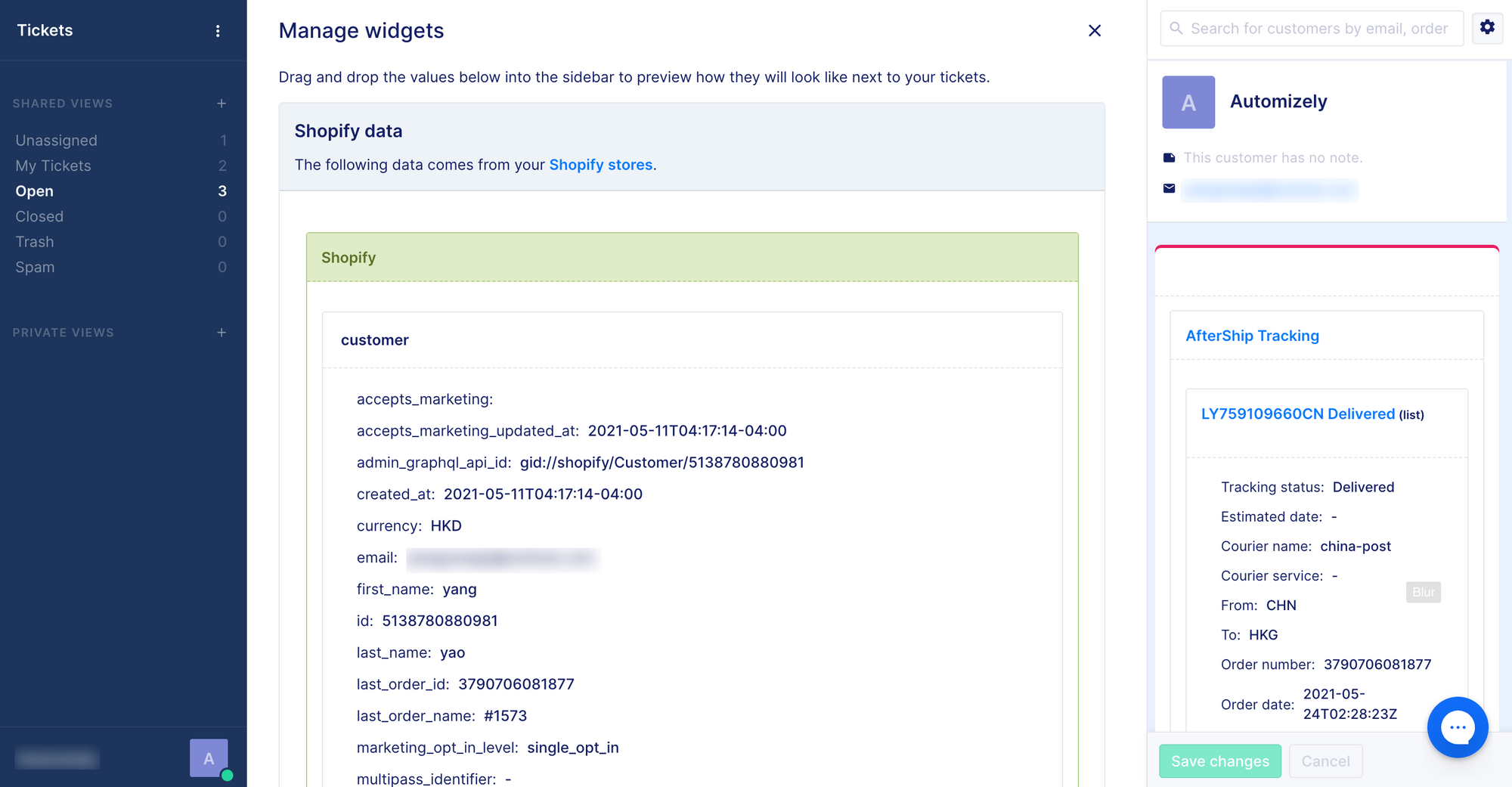 Scroll to the bottom of the page, and you'll see the AfterShip HTTP data block. Drag it by its title to the top-right corner of the widget bar. You'll see the bar highlight an area when it can be dropped.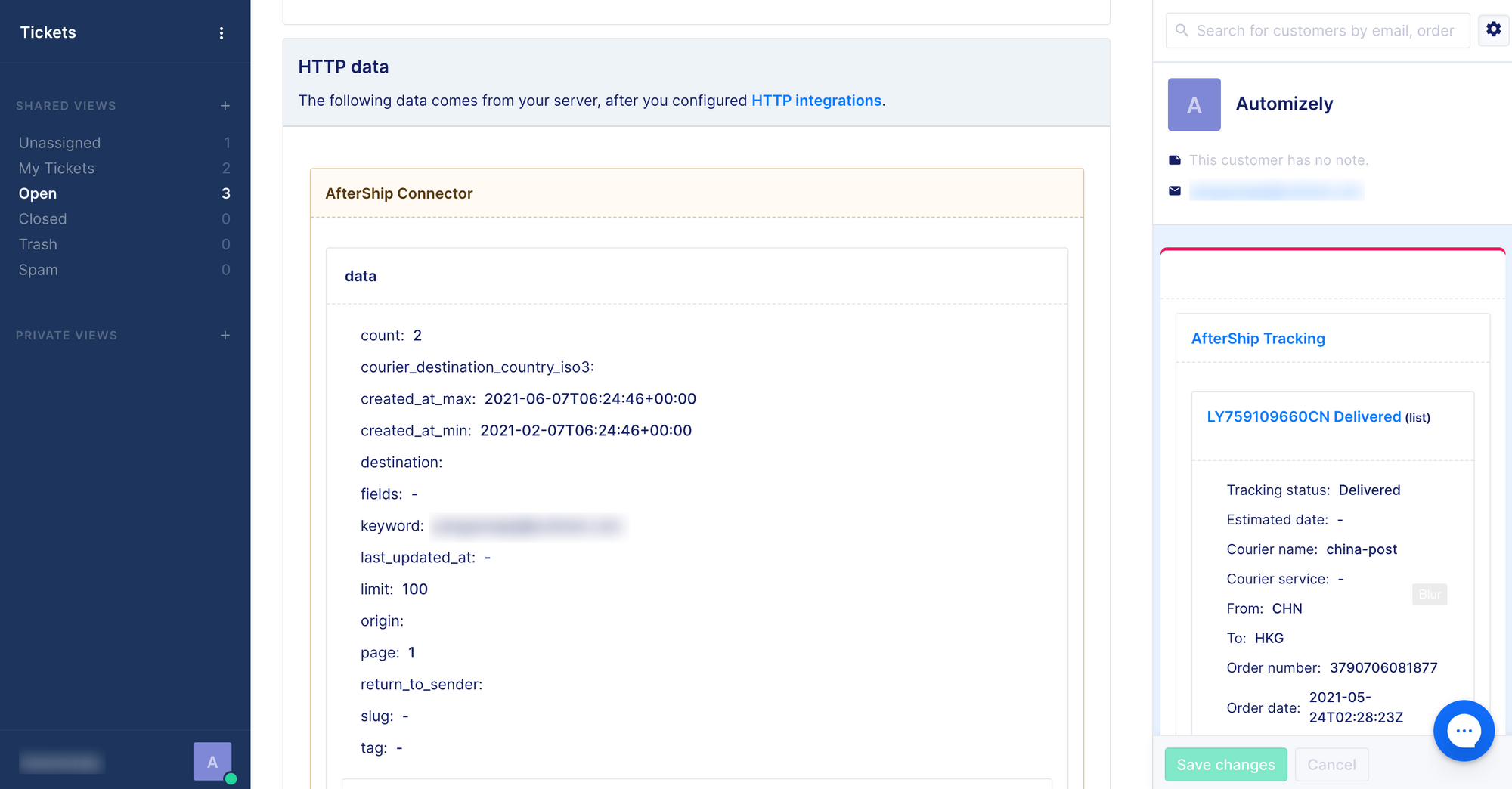 Hit the 'Save' button in the corner and your new Widget bar will appear, and be populated with data as tickets are created or updated.
Congrats! 🤩 You've successfully added the AfterShip widget to the customer sidebar! This data will now automatically be shown for other customers that reach out to you and have AfterShip data available!
 Please note that this integration was built by our partners and while we do support it, in case any technical issue arises, the wait time might be a bit longer than for a regular support request. Thanks for your understanding!
---
What do you think? Yay or Nay?
---