Shopify FAQs
Updated a year ago
Once I update the shipping address directly in Shopify, why is it not pulled into Gorgias?
For now, Gorgias supports only subscriptions for "Order created; Order deleted; Order paid; Order partially fulfilled; Order updated" events. Unfortunately, Shopify sends shipping address updates events as "address updated", not as "order updated" so that is why you cannot see the change reflected in Gorgias as well.
What can happen is that the updated address is pulled in this instance: Order created > Then you updated the shipping address > Then you marked the order as fulfilled > We got the "order updated" event because it was fulfilled and updated the whole order information in the Helpdesk.
The customer order count is showing 16 orders, but why can't I see all of them in the ticket sidebar?
This is because we display the 10 most recent orders in the customer's sidebar for now.
I have more than one Shopify store integrated. If I use a Shopify condition in one of my rules, will it work across all of the stores?
It won't work for now - if you use a condition that references Shopify data (Shopify Customer or Shopify Last Order) and the customer has an order from more than one integrated Shopify store, the rule will not be executed.
Does the Shopify integration pull in phone numbers for customers?
Yes, we pull in phone numbers for customers so we can easily link Aircall or Native Phone(Gorgias Phone) tickets with customers. However, Gorgias can identify phone numbers in Shopify profiles only if they are in the Customer Overview section, not if they are included in the Default Address section.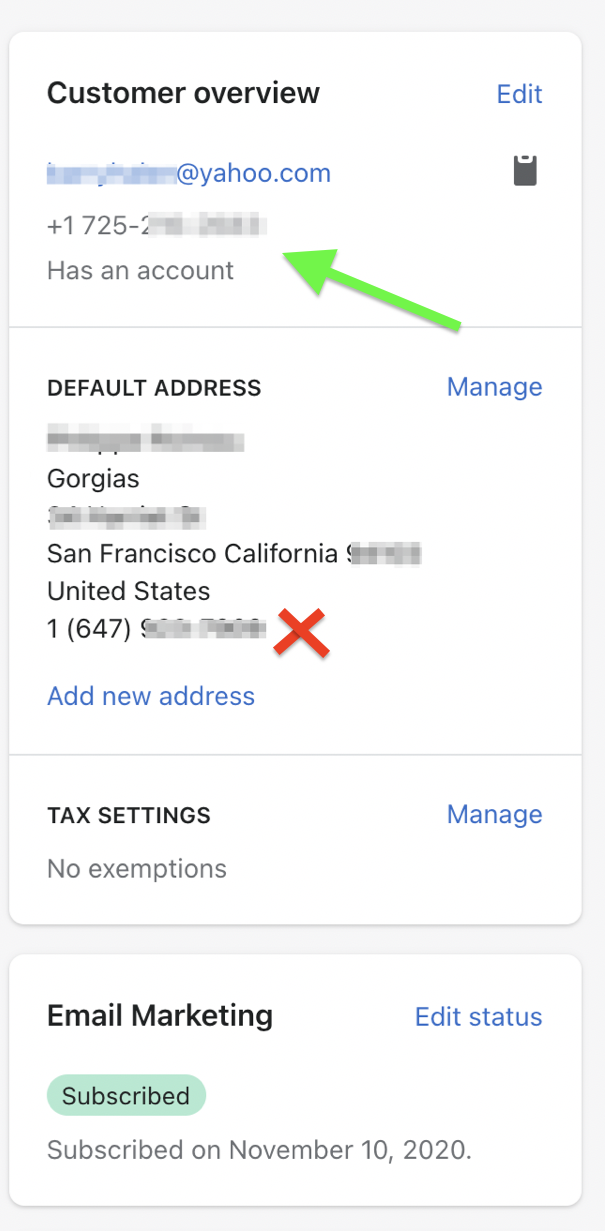 Was this article helpful?