Facebook comments
If you activate Facebook comments on the Facebook integration page, it will create a ticket in Gorgias every time a user comments on a post. Responses to comments sent from Gorgias will appear as a reply. Comments on "dark posts" are supported too as well as FB recommendations!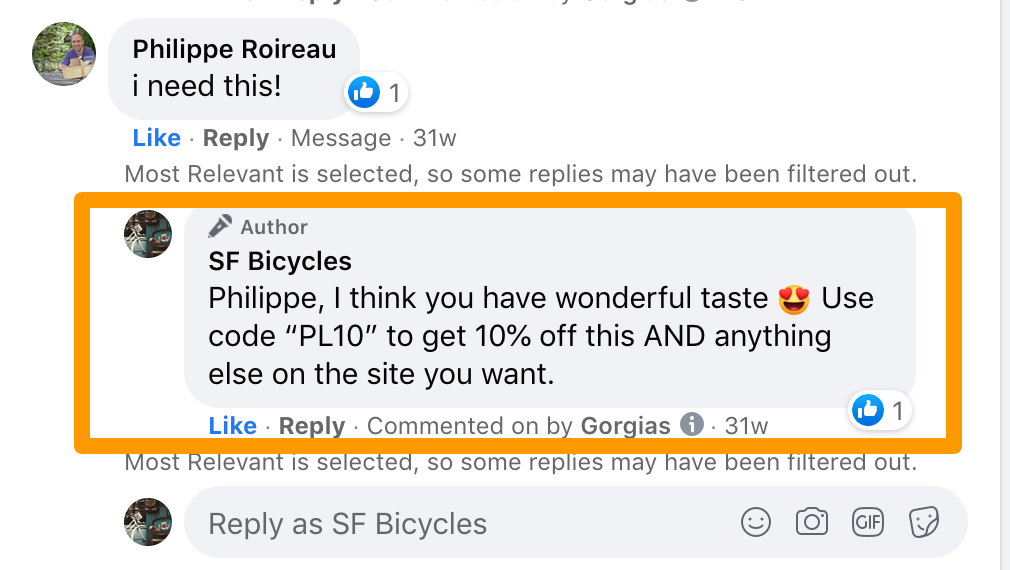 How the ticket will look like in Gorgias

From the ticket, you will have the option to hide, like/unlike and reply to the comment. You are also able to use macros (canned replies) when you are responding to your customers.
Additionally, you can also build rules that will automatically like specific Facebook comments (for example, all positive comments) and also hide certain comments (for example, negative ones).
As for comments replies, for example, in case that Customer 1 replies to the comment of Customer 2 (e.g. comment on the comment) we will update the existing ticket as well.
If the post is from your user it will create a new ticket as well, and each comment/reply will create a new 'message' in the ticket.
We now support carousel posts and comments to carousel posts as well!
Replies to hidden comments will appear in your tickets.
Facebook recommendations
You can now get your Facebook page customer's recommendations in Gorgias! To activate this feature, simply go to the settings page of your FB integration and check the box that says 'Enable Facebook recommendations' as shown on the screenshot below.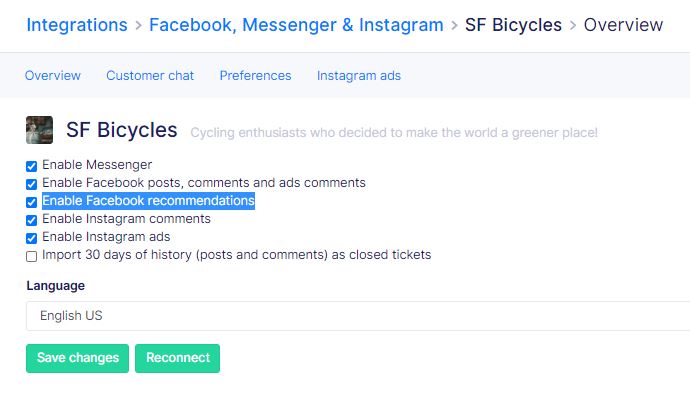 Gorgias will then create a ticket for every new review on your page and will update the review ticket with each new comment on an existing review, just like with FB comments in general.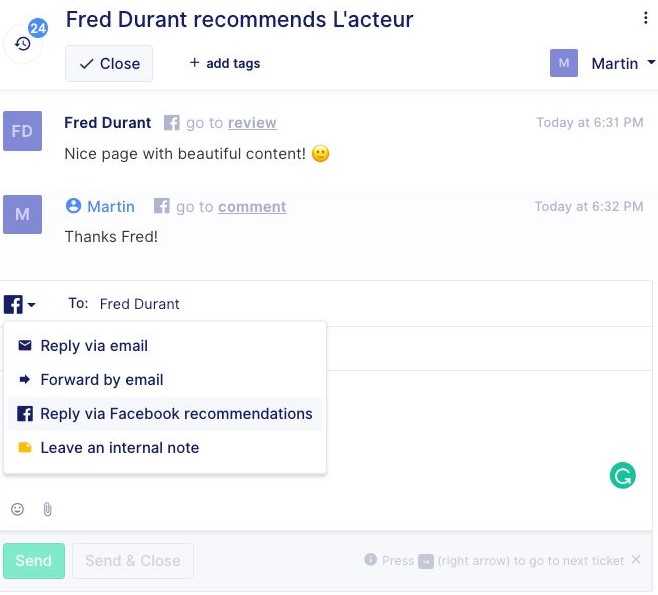 Facebook comment reactions

You don't need to open Facebook anymore to see if your customer reacted to your comment. Indeed, next to the message, we now display your reaction, your customer's reaction, and the total number of the other reactions made. By hovering on the total number of other reactions, you will be able to see the kind of reactions the Facebook community has made. That way, you can have an idea of the popularity of your comment without leaving Gorgias.
Limitations:
Unfortunately, Facebook doesn't yet allow the creation of a reaction (besides a Like) using its API. So, from Gorgias, it is only possible to like/unlike a comment for now.
In order to protect our infrastructure, we are limiting the rate of Facebook reactions' incomings into our system. This may lead to inaccuracies between what we are displaying and the reactions on Facebook.
Troubleshooting
Your Comments are not coming in to Gorgias? Do you get any error message when you try to reply to a comment? For these and other issues, we have an article that can help :) Please take a look at: Troubleshooting Issues with your Facebook Integration
---
---