Recharge
Recharge is a recurring payment app for Shopify. Managing customer subscriptions has never been so simple.
Connect Recharge to your Gorgias account
How it works
Display Recharge subscriptions next to support tickets
Actions: cancel / re-activate subscriptions, refund (partially or totally) a charge
Macro variables: embed customer's ReCharge data into your macro replies
Please note that the orders passed through Recharge must be canceled using the 'Cancel' button on the Recharge order, not on the Shopify order, or else it won't work.

Refunds for Recharge fulfilled orders must be processed in Recharge, but fulfilled orders must be canceled via Shopify.
Setup instructions
To connect your Recharge account to Gorgias:
Go to your Gorgias account
Go to Integrations
Select Recharge
Click Add recharge
Allow Gorgias to access your Recharge account
You're done! Now, subscriptions are displayed next to support tickets, and you can edit them in one click. 
Cancel subscriptions
You can cancel subscriptions using our Recharge integration. You can see the Cancelation Macro with reasons provided through Gorgias.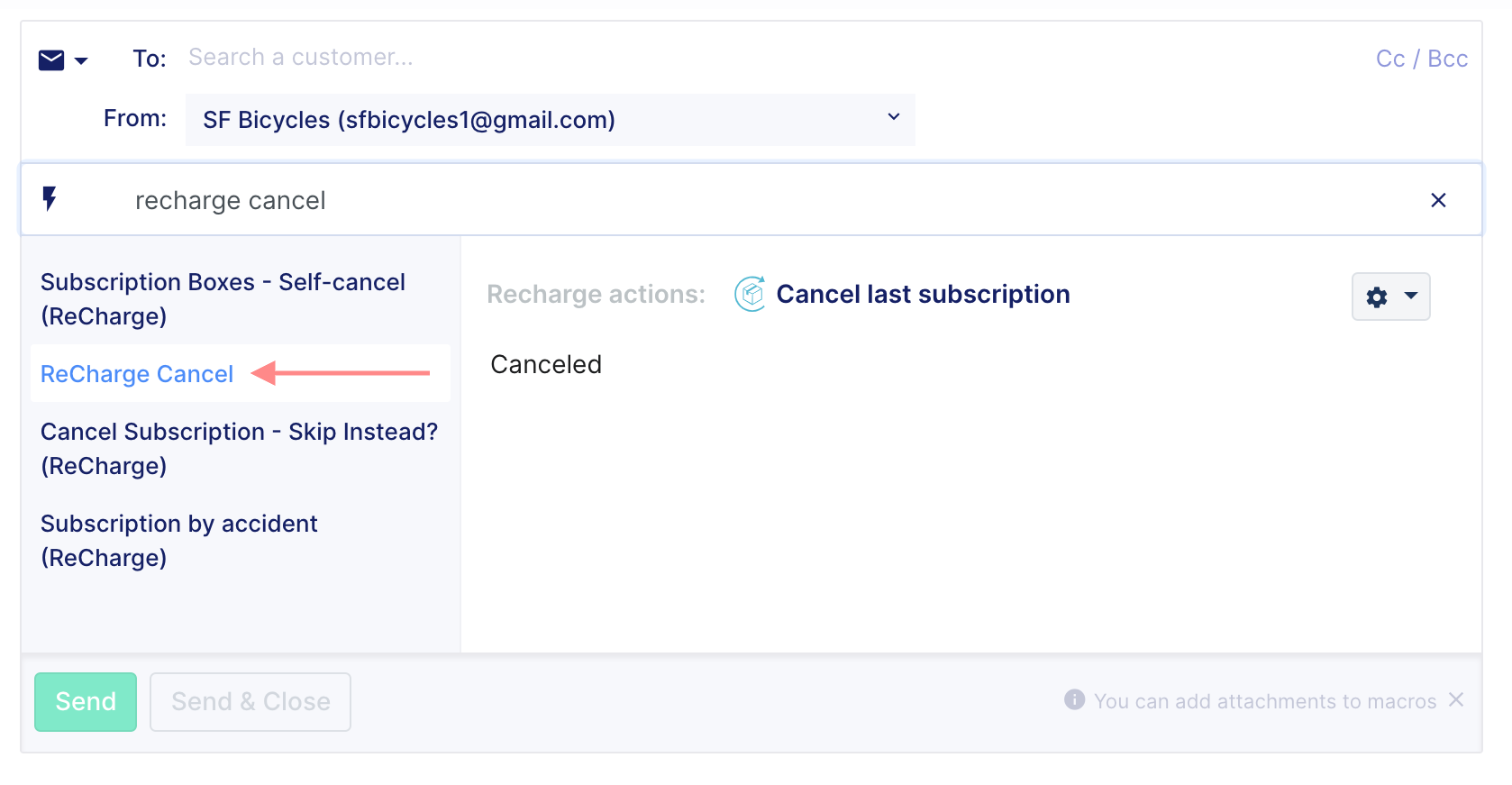 The cancellation reason will appear when you go to Recharge integration → Customer → Subscription, but most commonly it would be cancelled with Gorgias.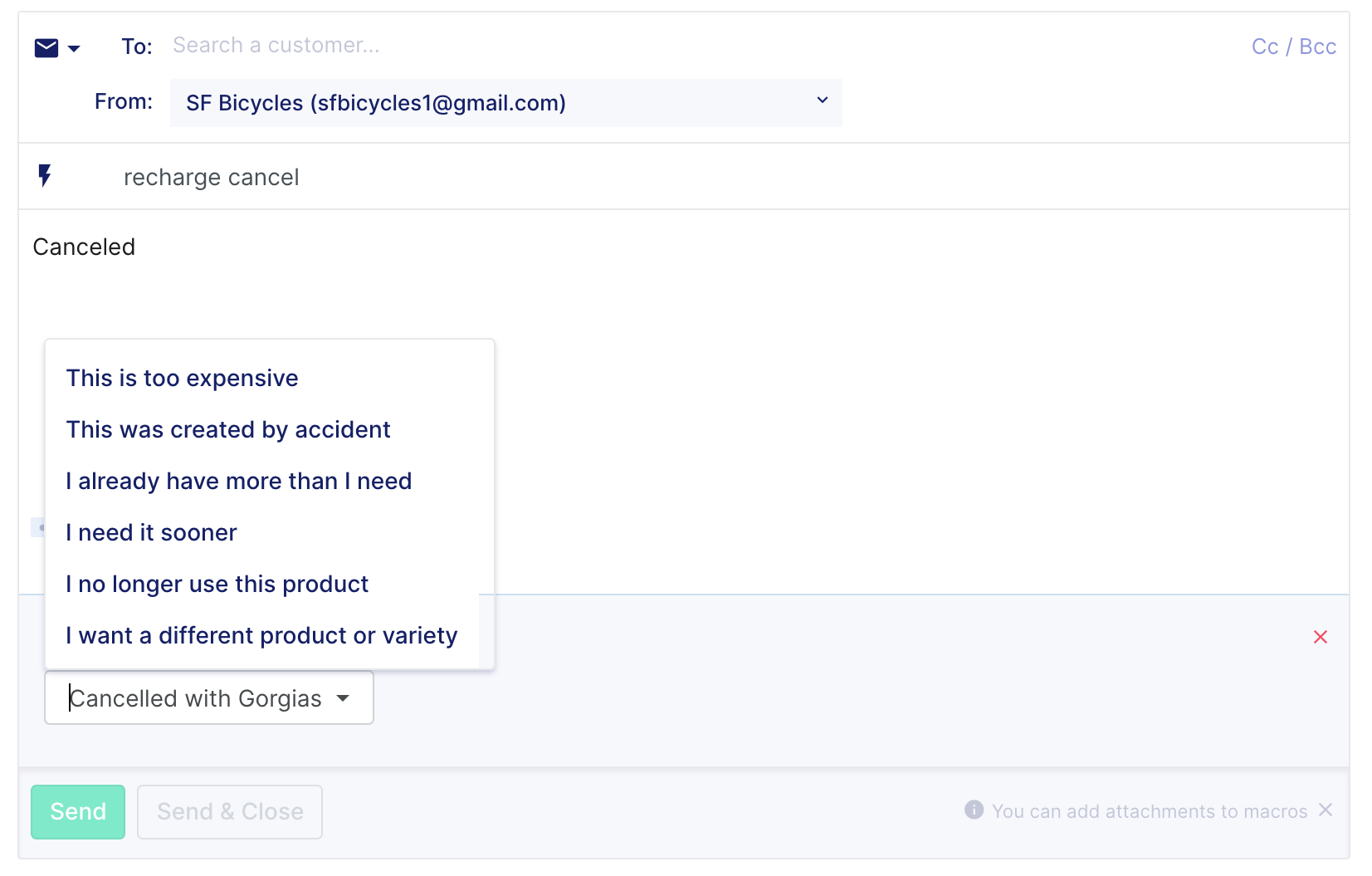 Macro variables
Now you can create macros enriched with your customer's ReCharge data. Your customer may be asking about the price paid for their last subscription, or maybe they want to know about the scheduled date for the next charge. You can now reply to all such queries in just two clicks!
Please check out the screenshot below of all of the currently available ReCharge macro variables: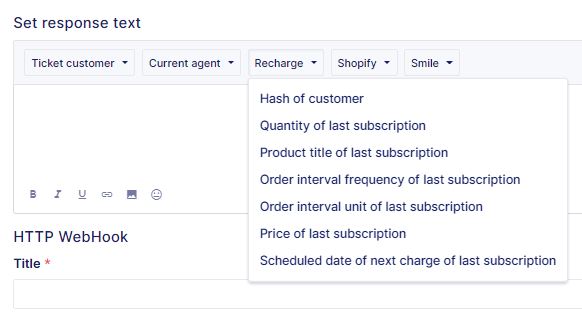 ---
What do you think? Yay or Nay?
---