Mobile App Fact Sheet
Gorgias mobile app information
Clean, crisp layout with views and customer conversations readily available
UI very similar to desktop version, with actions readily available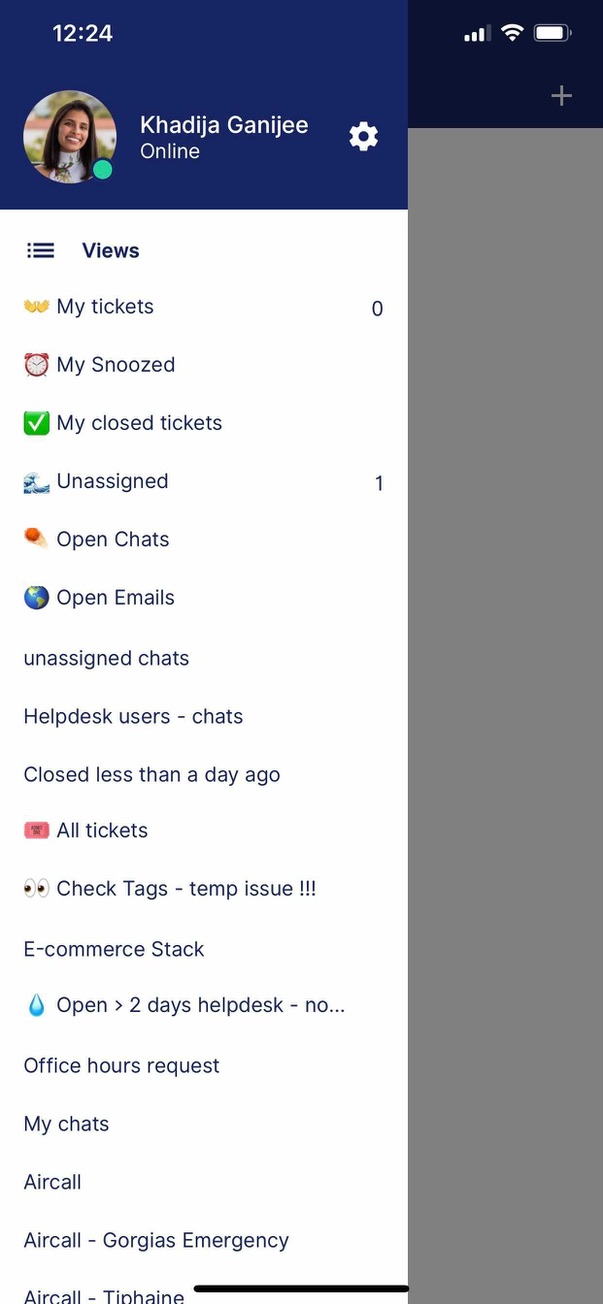 Gorgias app is available for both Android and iOS versions.
Provide customer service on every help desk channel
Manage conversations from email, live chat, phone, and social in one help desk
See the full customer live chat and message history across different channels in one view
Provide support for multiple stores
More functionality facts
Sending images that are *embedded* in the message are not supported at the time
The same for links or making text bold/italics/underline (all rich text editor features from desktops). When the macro is applied it will strip all the rich text features leaving the plain text.
Cut customer support time in half
Respond instantly with our live chat feature
See customer support details and orders by clicking on the information sign while in ticket
Use Macros (variables like order status, shipping date, etc.) to pre-fill answers
Gorgias is a help desk (help center or customer support) for E-commerce stores that allows your customer service team to manage all of your support, customer service in one place. Top Shopify and Magento stores use Gorgias to reduce ticket first response time and increase the efficiency of their customer support teams.
Allowing teams to respond to customers with our Gorgias App enables our partners to have that instant access to customer data, and ensure they are fully supported in a timely manner.
---
---