Macros
What can macros do?
Macros are pre-made responses you can use to respond to your customers faster.
Macros can perform a number of actions on a ticket including:
Insert response text: insert text into the response area. You can include variables such as the customer's first name
Set subject: change the subject of the ticket
Add tags
Add an attachment (10mb file size limit)
Set status as 'open' or 'closed'
Auto-snooze a ticket (more on the new auto-snooze feature in the video tutorial below)
Set assignee
HTTP actions: trigger webhooks in other applications (such as refunding a customer on Stripe)
Creating macros
Here's how to create a macro: 
Go to any ticket
In the reply area, click on Search macro by name
Click on Manage Macros on the right of the preview pane. This opens the Manage macros page. 
Click on Create macro
Name your macro, and type the pre-made response in the Set response text area. 
Optional: add an action, like editing a Shopify order or adding a tag
Click the green Create macro button at the bottom right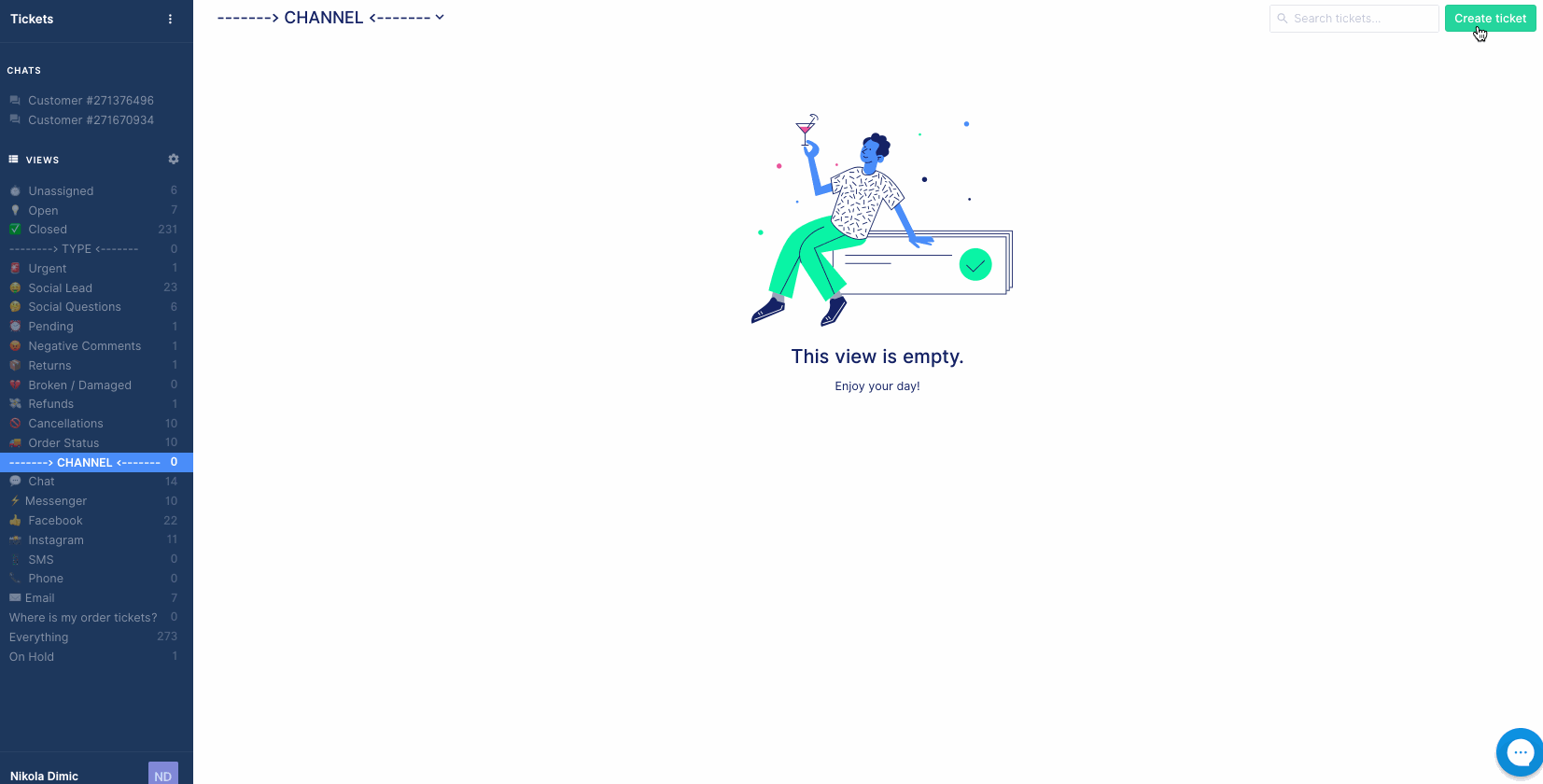 Macros page in settings
It is now possible to manage your macros outside of your tickets, by accessing the new macro page through the settings!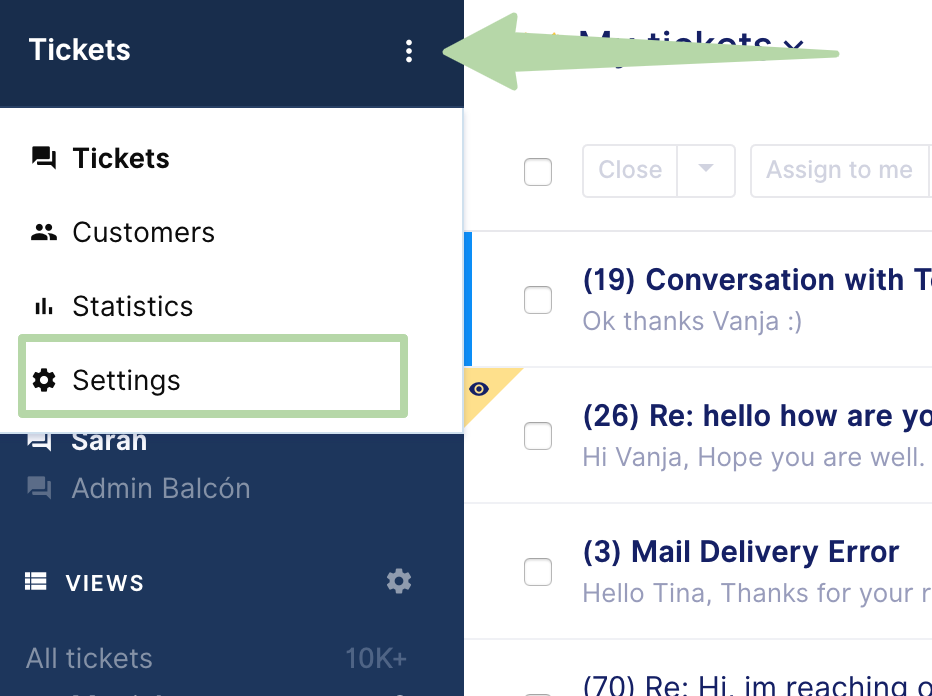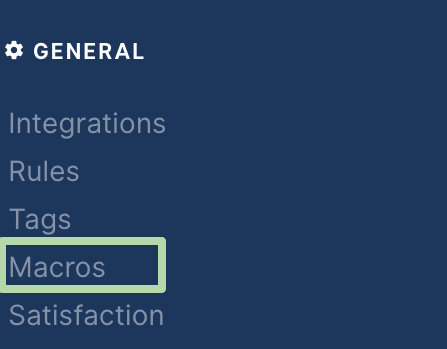 This will give you the ability to monitor usage in a single place while giving you the same customization abilities. You will be able to: 1. create, 2. duplicate, and 3. delete macros from the same page.

Please note that macros are organized by created date/time on this page. The oldest macros will be displayed first!
How to use macros in a ticket? 
To insert a macro in a ticket, click on "search macros" in the reply area, and select the macro you want to insert! 
You can display the macro menu by default on email tickets. To do so, head to Your profile, and check Display macros by default on emails under Preference

Video tutorial
Take a look at our Macros Video Tutorial here as well for more information on how to benefit the most of using this feature!
Another pro tip is to use macros and then auto-snooze tickets in one go! This is a brand new feature, and you can check out how it works below:
Frequently asked questions
If a client has multiple support email addresses integrated and they have "Apply macro" action set in their rules, which email address will be used in the "From" field?
When the macro is used in bulk, it will behave exactly the same way as if an agent sent the message on their own while responding to tickets.
How can macros get sorted?
Macros are sorted automatically - in alphabetical order and by the frequency of use, but not manually in any way.
Can the note be added to the customer's Shopify profile without creating a ticket?
It can be easily created by webhook.
Since the note cannot be added directly to a customer's Shopify profile, the 'Change Last Order Note' action in Macro is used for this purpose. Just a short note - this macro should be used in the internal note and not in a separate reply.
Why can't I create/update a macro? The system is coming up with an error.
You may have reached the limit! In Gorgias, at least for now, you can create up to 5000 macros.
Another reason could be that, for example, if you set up your macro to add certain tags and left the tags field empty, the system will come up with an error and won't let you save until the field is fulfilled.
However, if you don't seem to have any of these kinds of issues, please write to us at support@gorgias.com or reach out to us via our live chat and we'll be happy to troubleshoot for you!
---
---