Amazon, eBay & Walmart by ChannelReply
Benefits of ChannelReply
ChannelReply allows you to respond to eBay, Amazon, and Walmart buyer messages from Gorgias. Each marketplace inquiry will create a ticket in Gorgias, and display order information next to it, as you can see below: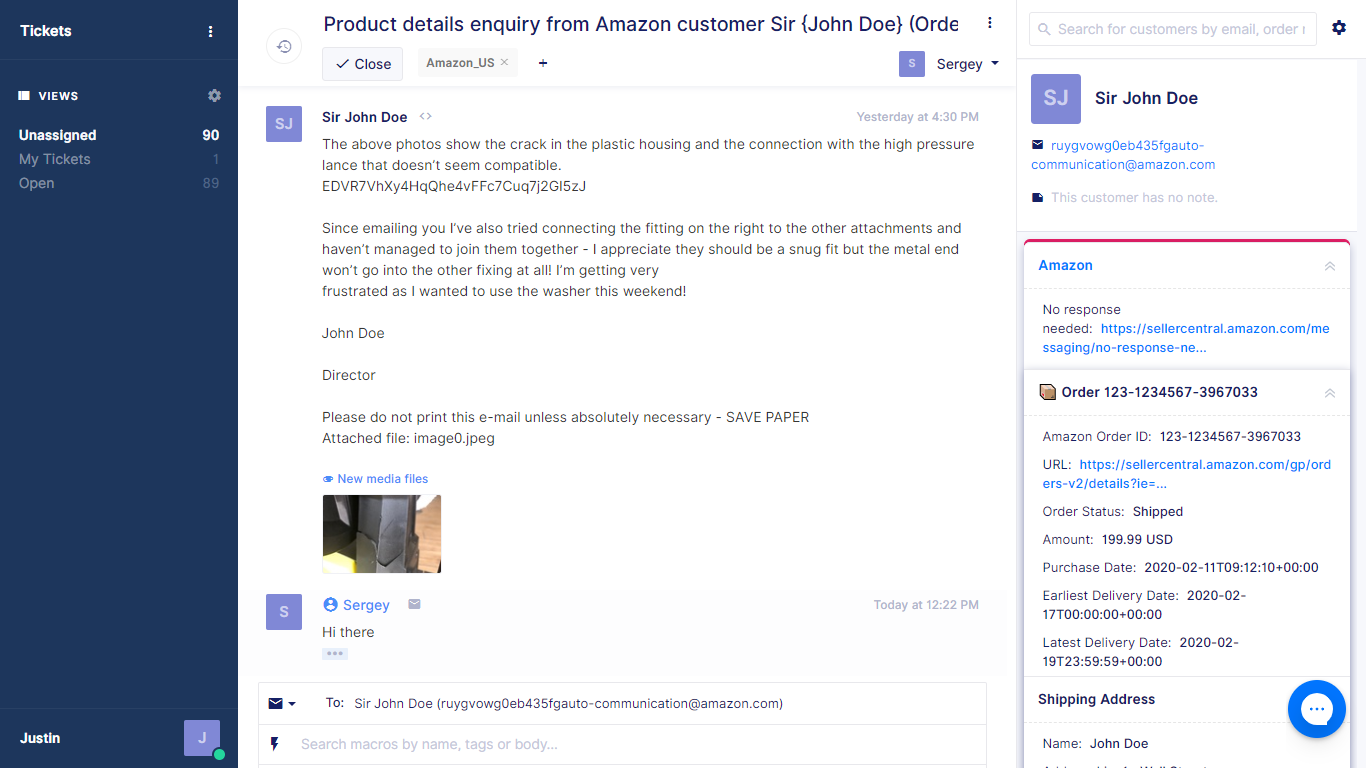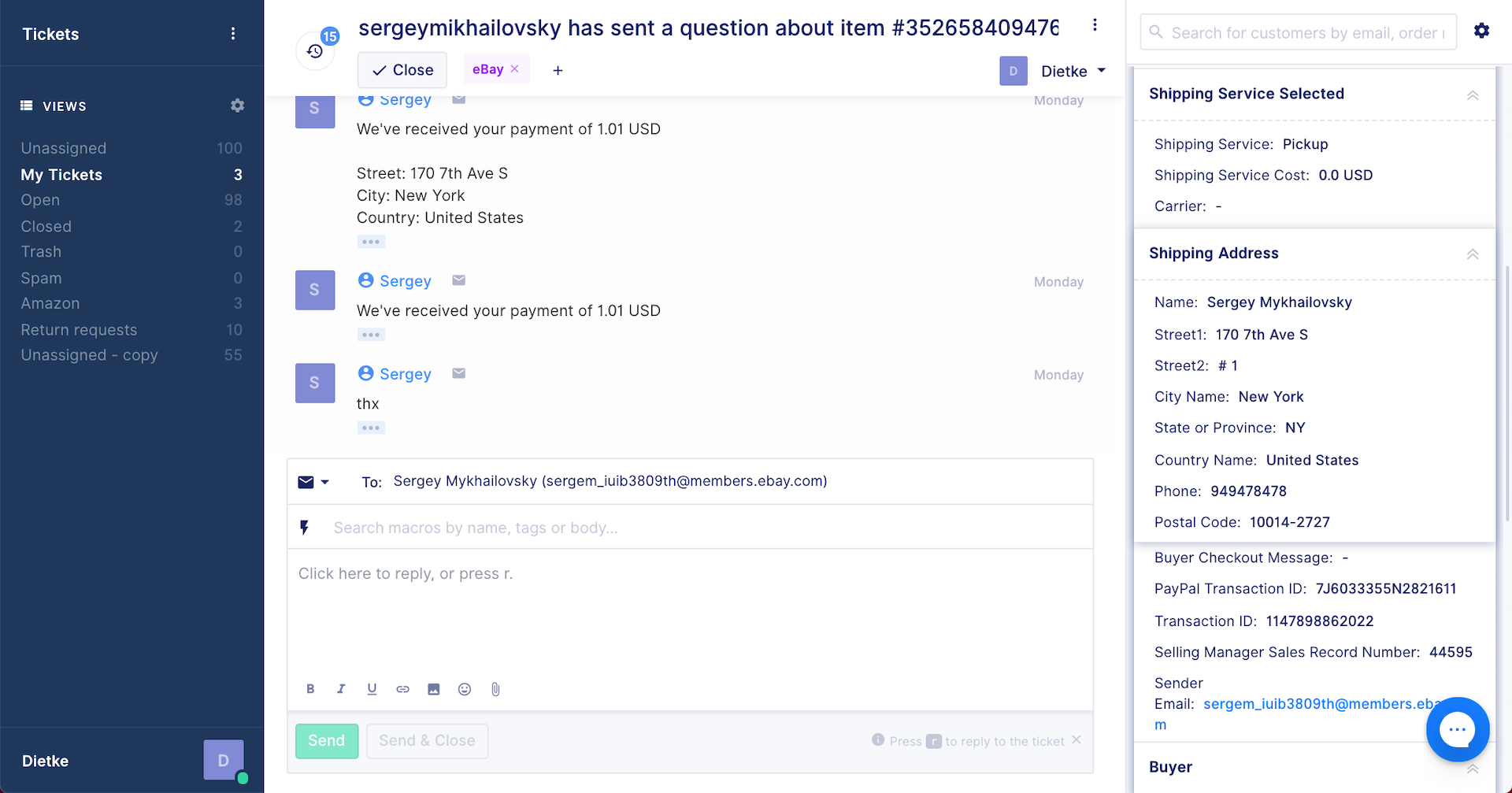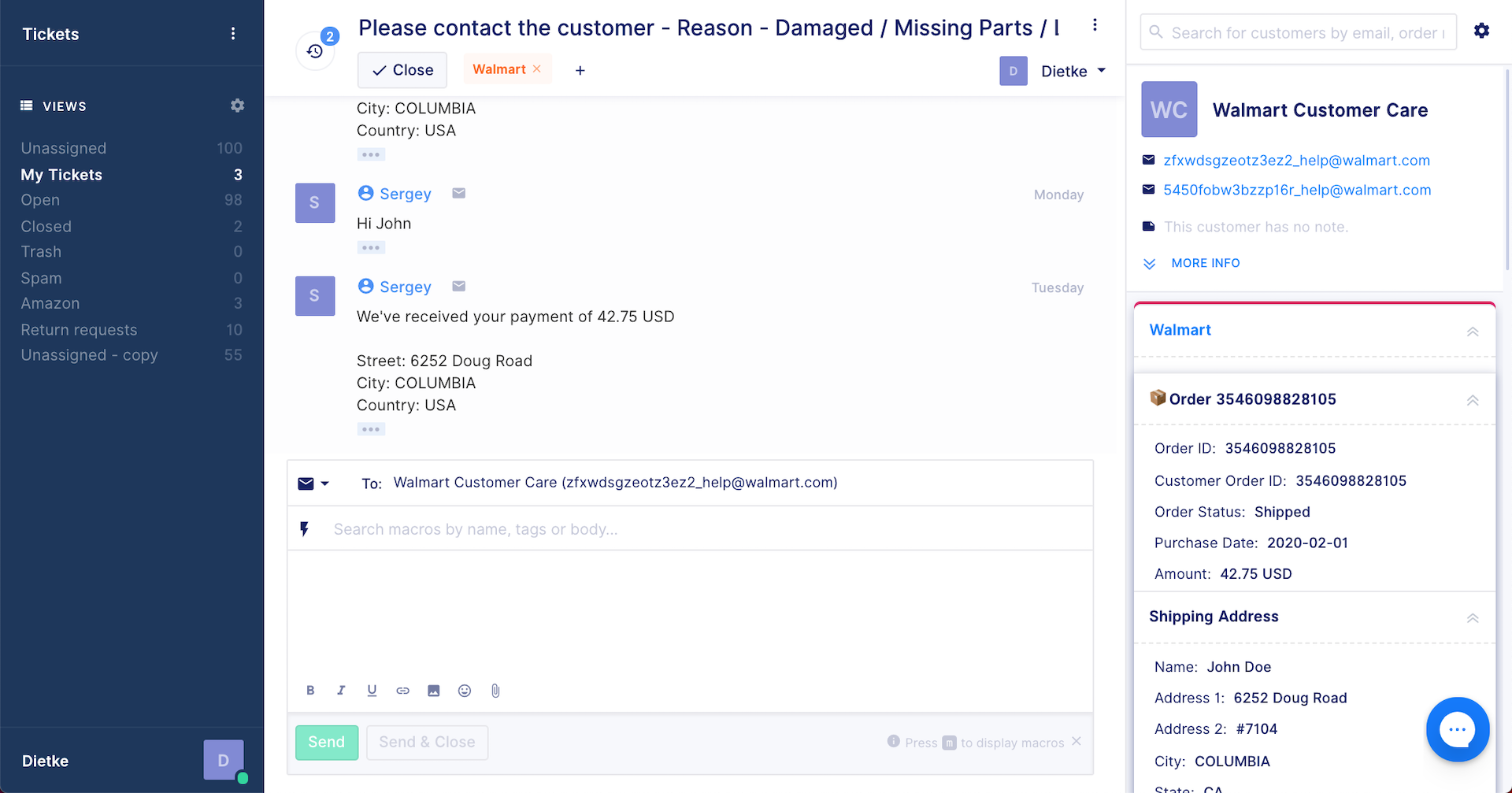 Here is the list of types of requests that are available:
Amazon
Any buyer message
All normal Amazon email notifications, including new orders, shipment confirmations, return requests, etc.
Negative Feedback notifications (for seller ratings of 3 stars or less)
eBay
Item inquiries
Order inquiries
Resolution Center inquiries, cases, and returns
New Order notifications
All normal eBay email notifications
Walmart
Any buyer message
Escalations
All normal Walmart email notifications
ChannelReply's pricing starts at $31 per month.
How to connect ChannelReply
Create a ChannelReply account
Select Gorgias when prompted
Get your API credentials in Gorgias -> Settings -> REST API
Copy them and paste them into ChannelReply
Follow the prompts to connect your eBay, Amazon and/or Walmart accounts
You're all set!
If you'd like to see a bit more details check out ChannelReply + Gorgias integration demo video now!
**Please note, this integration is available to all customers but will only be supported for Advanced and Enterprise plan customers. While any plan can set up the integration following the instructions,  due to the manual work it requires on our end, if you are on the Basic or Pro plan we will not be able to provide support in setting it up or fixing any issues with it should they arise.
Frequently asked questions
Can I pull Amazon emails through ChannelReply?
Absolutely! All Amazon emails can be pulled through ChannelReply.
---
---