Rules Library
We're happy to let you know that we now offer a Rule Library! For your convenience, you can now select premade rules to set up in your account, along with matching views. 🥳
How it works
Rule installation is now simpler and faster as you can access Settings -> Rules -> Rule Library and there you will find several preset rules for you to choose from. They've been curated to fit some of the most common workflows and have been proven to automate a big portion of your customer interactions.
Setup instructions
Please follow the steps below to access the library:
Go to Settings from the main dashboard.
2. Go to Rules and then select Rule Library. Here you will find several presets to choose from, depending on what you need to automate a portion of your daily workflow. Maybe you want to auto-close some social media mentions that don't need your attention or you want to tag some tickets based on the detected sentiments. Lots to choose from!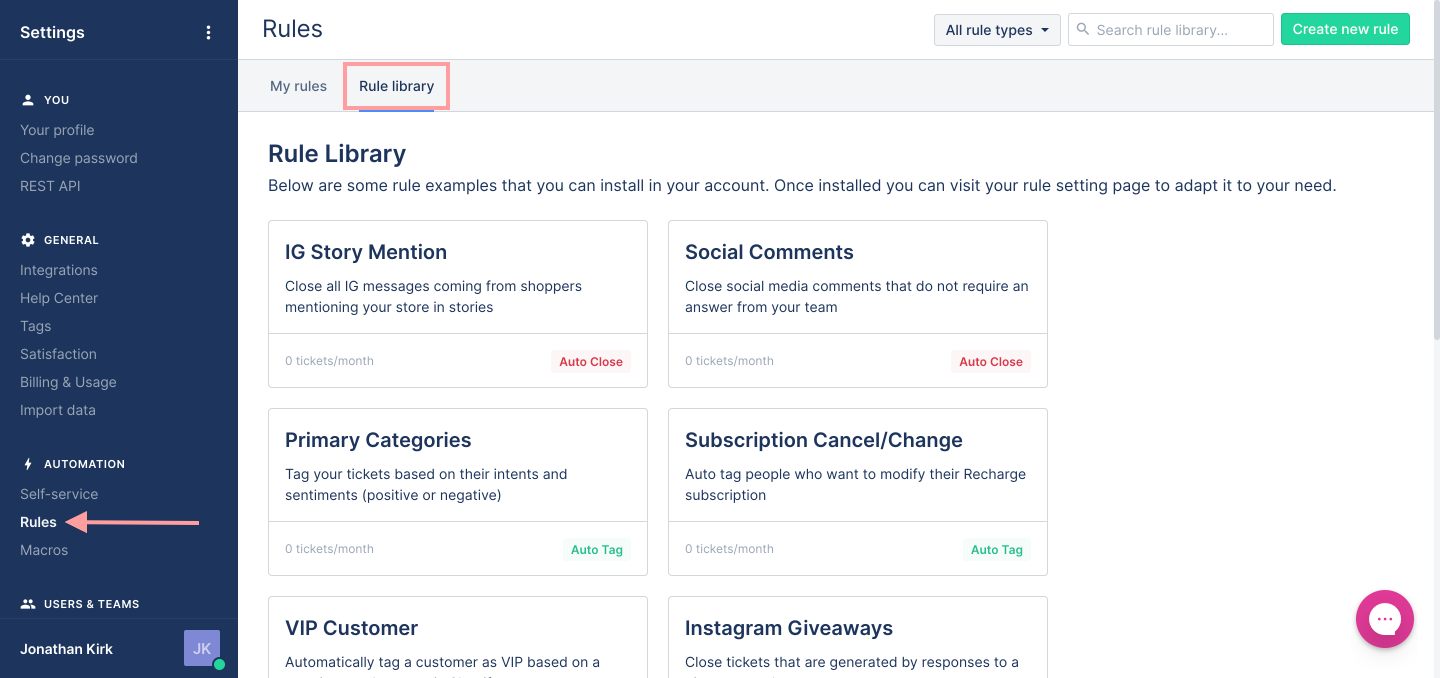 3. Once you've chosen the perfect rule for you, click on it to review the setup and select the option outlined below if you want to automatically create a view matching the rule.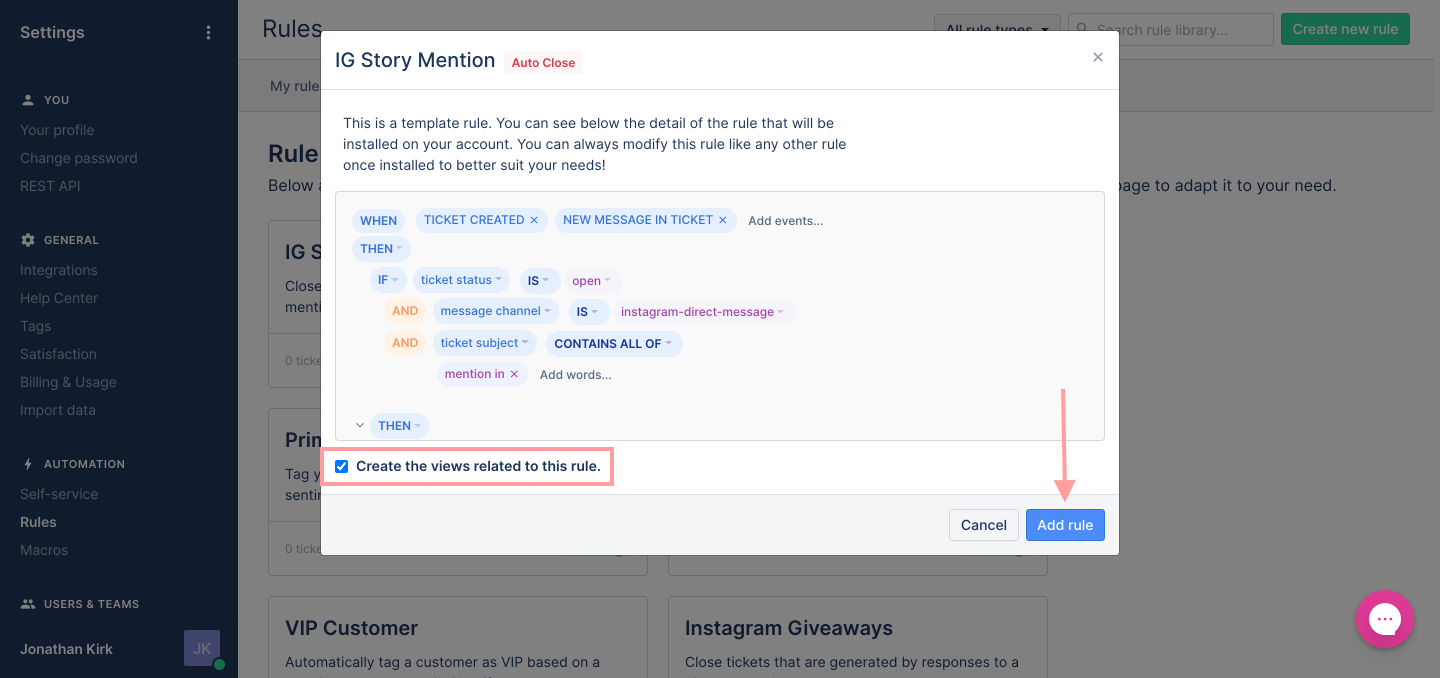 4. After you click on 'Add rule' you will find your rule installed on the My Rulespage as shown below, where you can also modify the rule if needed to better suit your needs.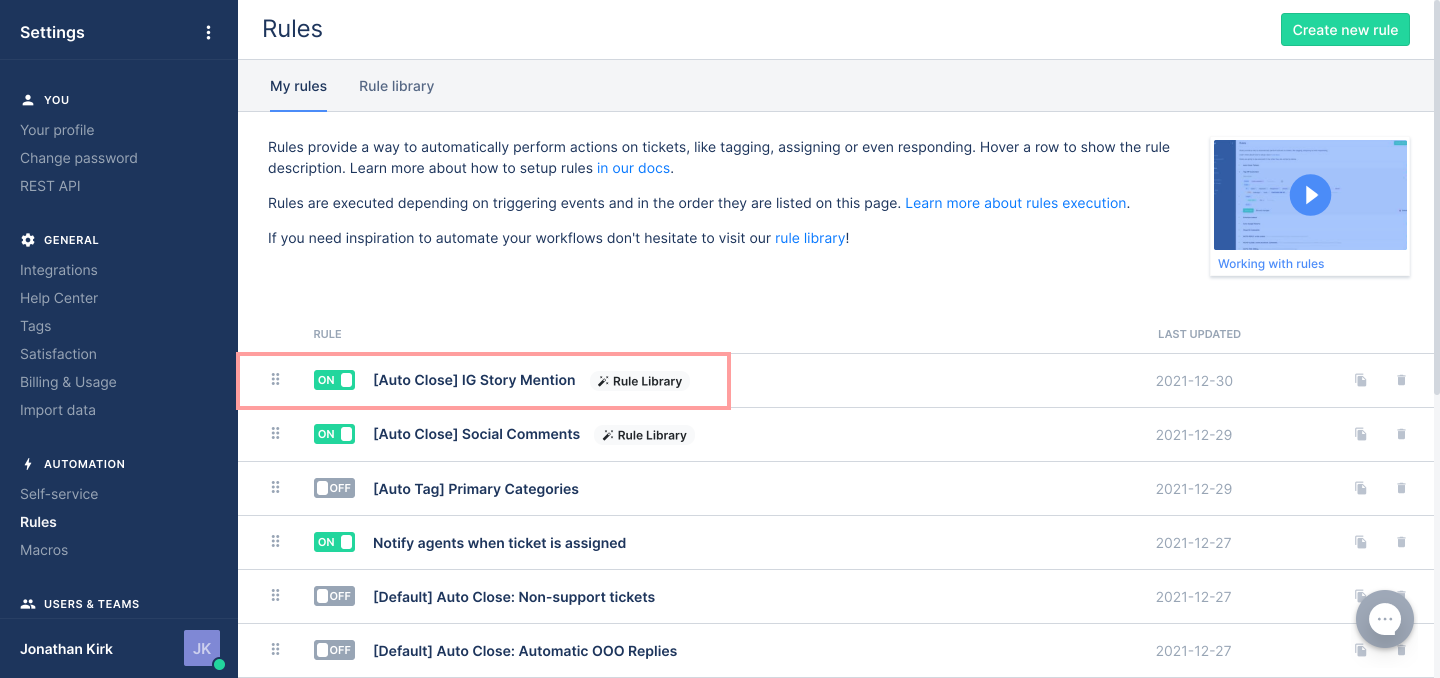 5. And back on the homepage you will find a new viewwaiting for you, matching the rule setup, that you can also adjust further from there.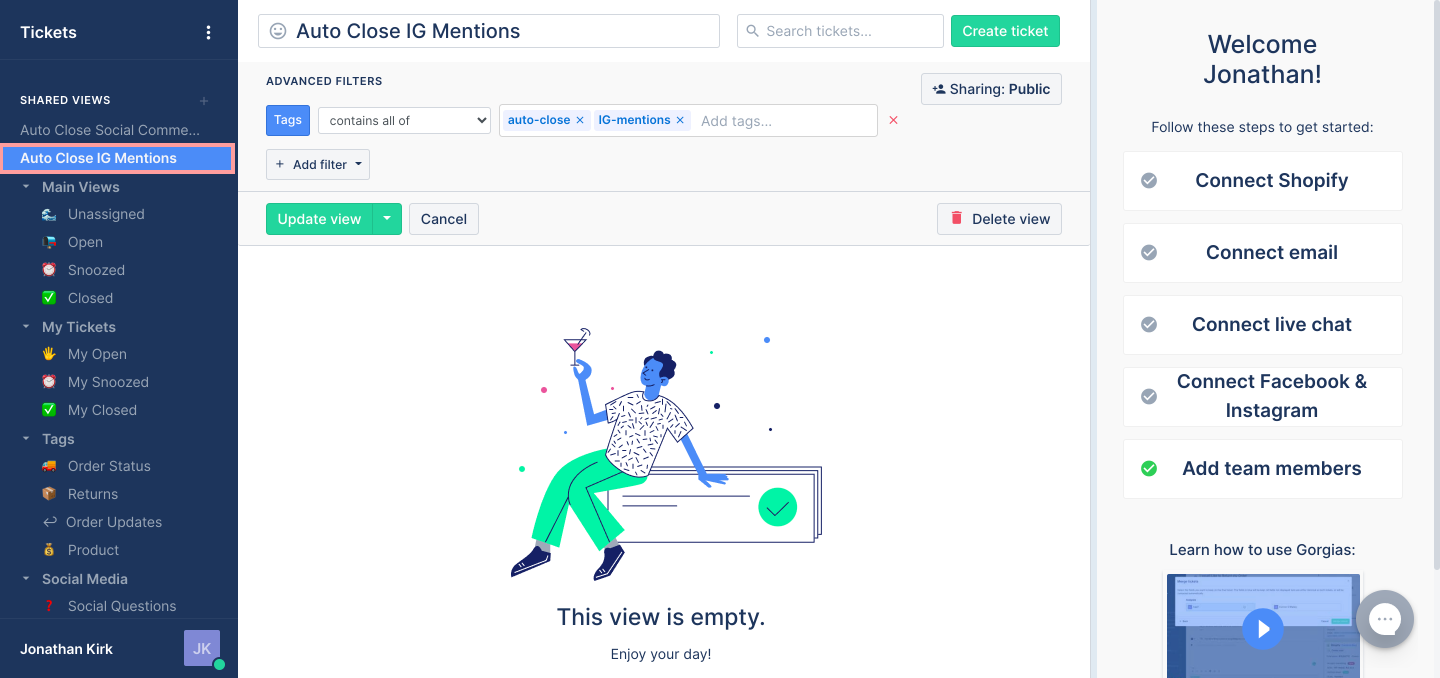 Please just keep in mind that, if you just joined Gorgias, you already have two default rules enabled in the 'Rules' section. From there you can enable more from the Rule Library or create new ones on your own.


Managed rules
Managed rules need no code, no setup. Install it from the rule library and you are good to go! These rules will be marked in the rule library with the ✨ Managed Rule badge.
In order to install them, select the rule, click on 'Install' and the process is done.
You'll be directed to the rule editing page, and the first thing you should notice is the absence of a code interface.
Auto-close non-support emails
This rule will take care of all of the tickets created by non-support related emails, closing them and tagging them so that they are sorted into appropriate views.
You can further modify the rule by adjusting the 'Accepted' and 'Block' lists, to determine which email addresses should be handled by this rule and which shouldn't.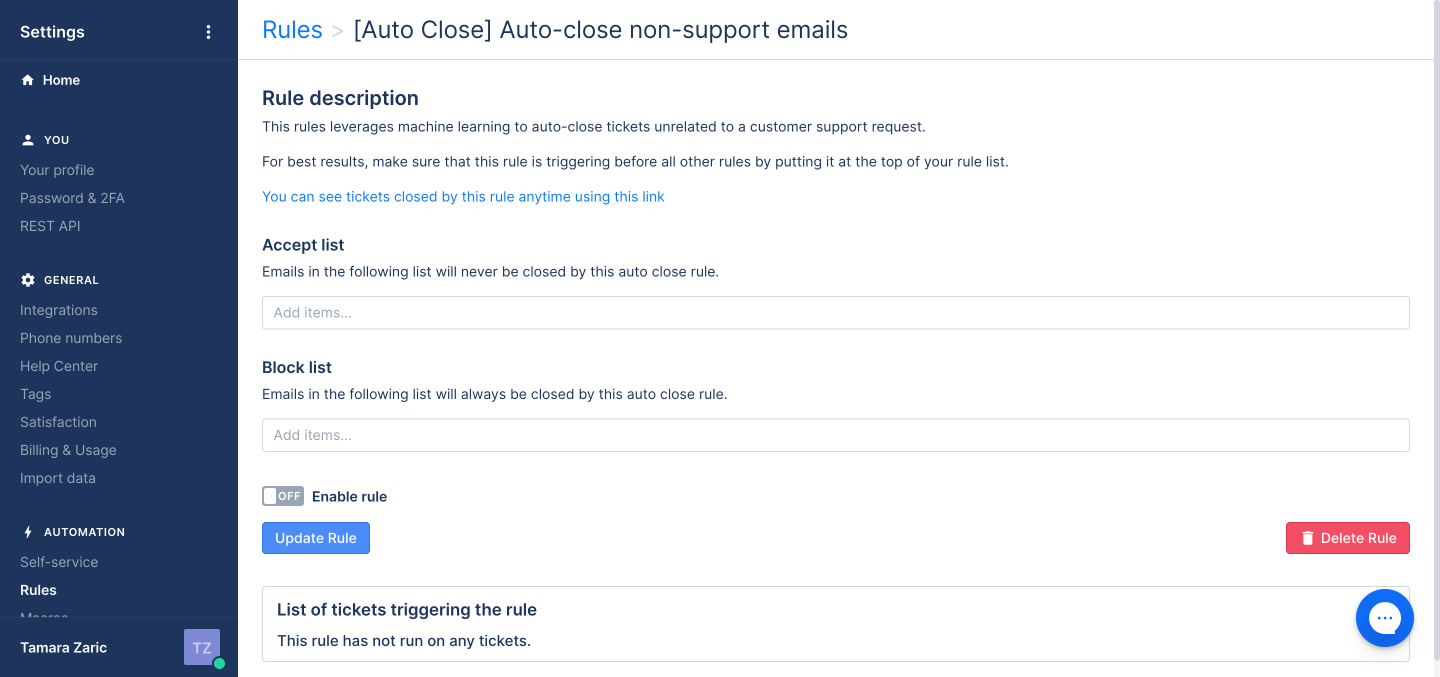 If you don't see a rule that you want to set up on the list, we have a lot more suggestions for you! Please check out our Rule Templates guide here. It contains a bunch of references that you can use to set up some other rules that you may need.
And if you have more follow-up questions on rules in general, please don't hesitate to reach out to our Support Team via live chat or email at [email protected] We're here to advise!
Was this article helpful?