Setting up Quick Response Flows
Updated 4 days ago
Quick response flows for your Gorgias widget allow you to create custom response flows to answer customer questions quickly without ever having to talk to an agent. An agent will only be needed if the customer's question still requires support. This feature is only available for Automation Add-On Users. 
How it works
Quick response flows allow you to be more efficient with your customers through the widget. Each custom flow allows you to answer a customer's question via an automatic reply without having to have an agent interact with the customer. If the customer's question isn't answered a ticket is generated. 
Setup instructions
Please follow these steps to create a quick response automation:
Navigate to your Automation Tab → Your Store → Quick responses
From here you can either edit an existing response or create a new one. Both will lead you to a similar pop-up window. Either click on the arrow to edit the existing flow, or click on 'Add quick response' to add a new one.
*Note: Thanks to our latest update, you can now enable up to 6 Quick Response Flows at a time! 
Then, you can set the title of your new flow.
Once you're happy with the title, hit 'Save Changes" and you will find it on the list. From there you drag and drop to change its position on the list and edit the flow again by clicking on the pen icon.

The response sent when your customer clicks a quick response button can be set up from your quick response setting screen.
If your customer clicks on a button in a "Quick answers" section, it won't send a message to the widget right away. Instead, the widget will show an automated answer configured in the helpdesk previously and ask "Was this helpful?"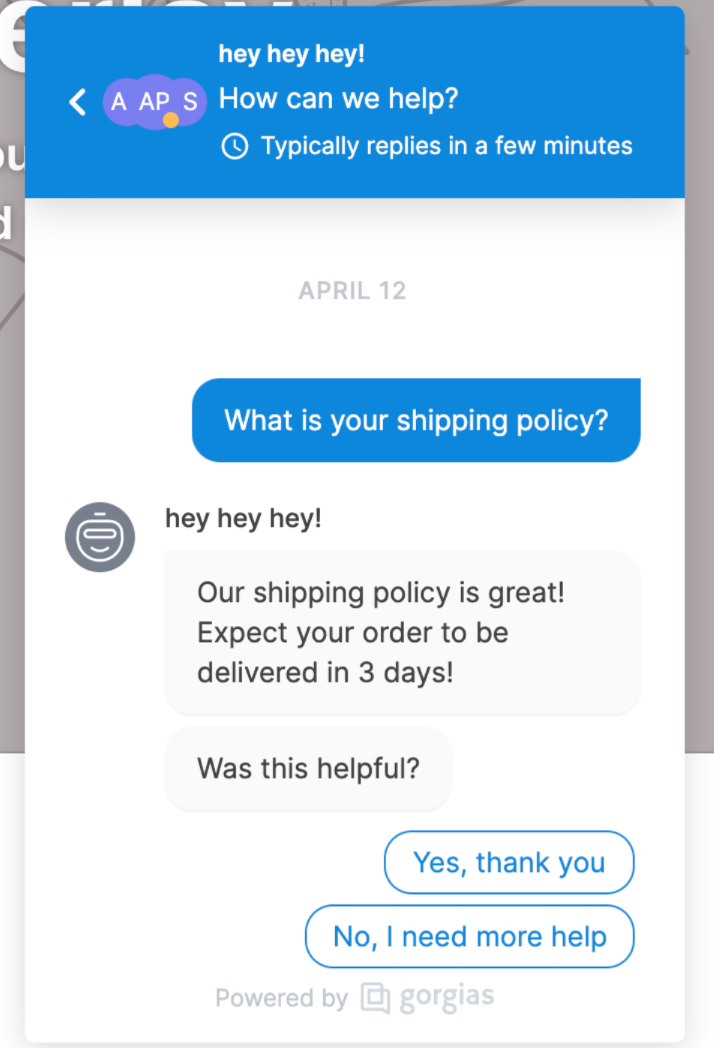 If a user clicks yes - the widget will display: "Happy to help, have a great day." No new ticket in the helpdesk will be created, as everything was handled by the quick response.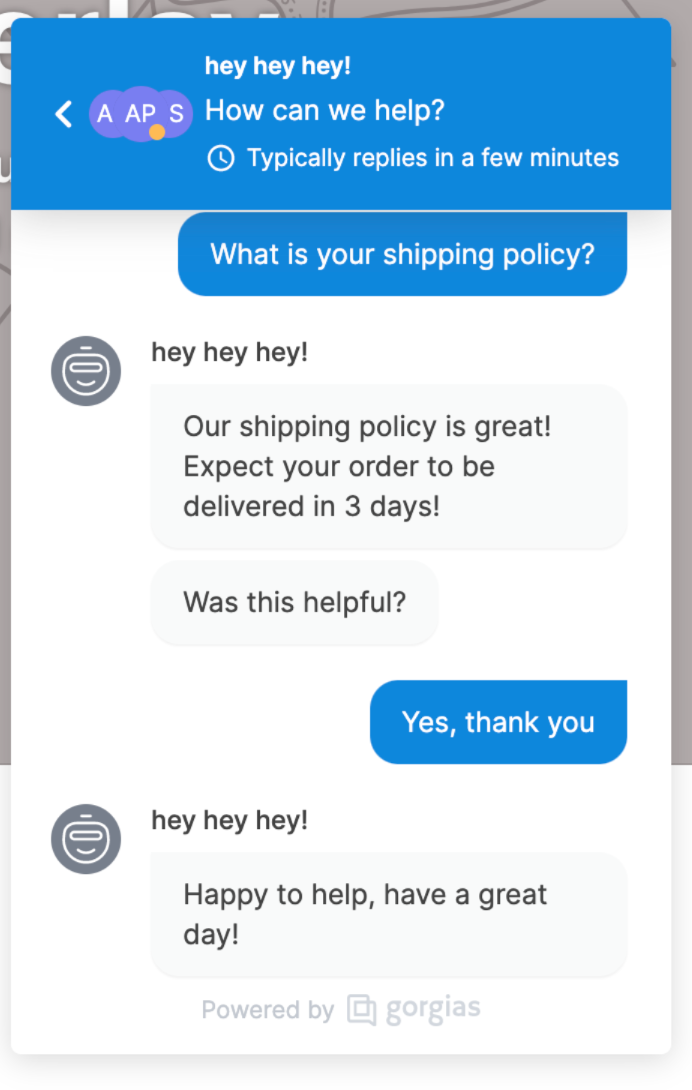 If the customer clicks "No, I need more help," a new ticket in the helpdesk will be created with the history of interaction, so an agent can take over the ticket and help the customer.

Tracking
You can also track in your Statistics how helpful your quick responses were to your customers! They will be located under Automation Statistics. Please have a look at the screenshot below:
On the path Statistics → Automation Add-on you will find the following metrics:
Quick response or order management interactions - takes into account how many automation add-on flows were used in general.

Automated interactions - displays how many flows left the customer satisfied with the answer that they got, meaning how many cases ended with the customer picking the 'Yes, it was helpful' option at the end.
Tickets created - this one takes into account how many times the customer picked 'No, I need more help' after getting a quick response, meaning that the interaction wasn't fully automated and instead resultet in new ticket creation for your agents to handle.
Related articles
Was this article helpful?